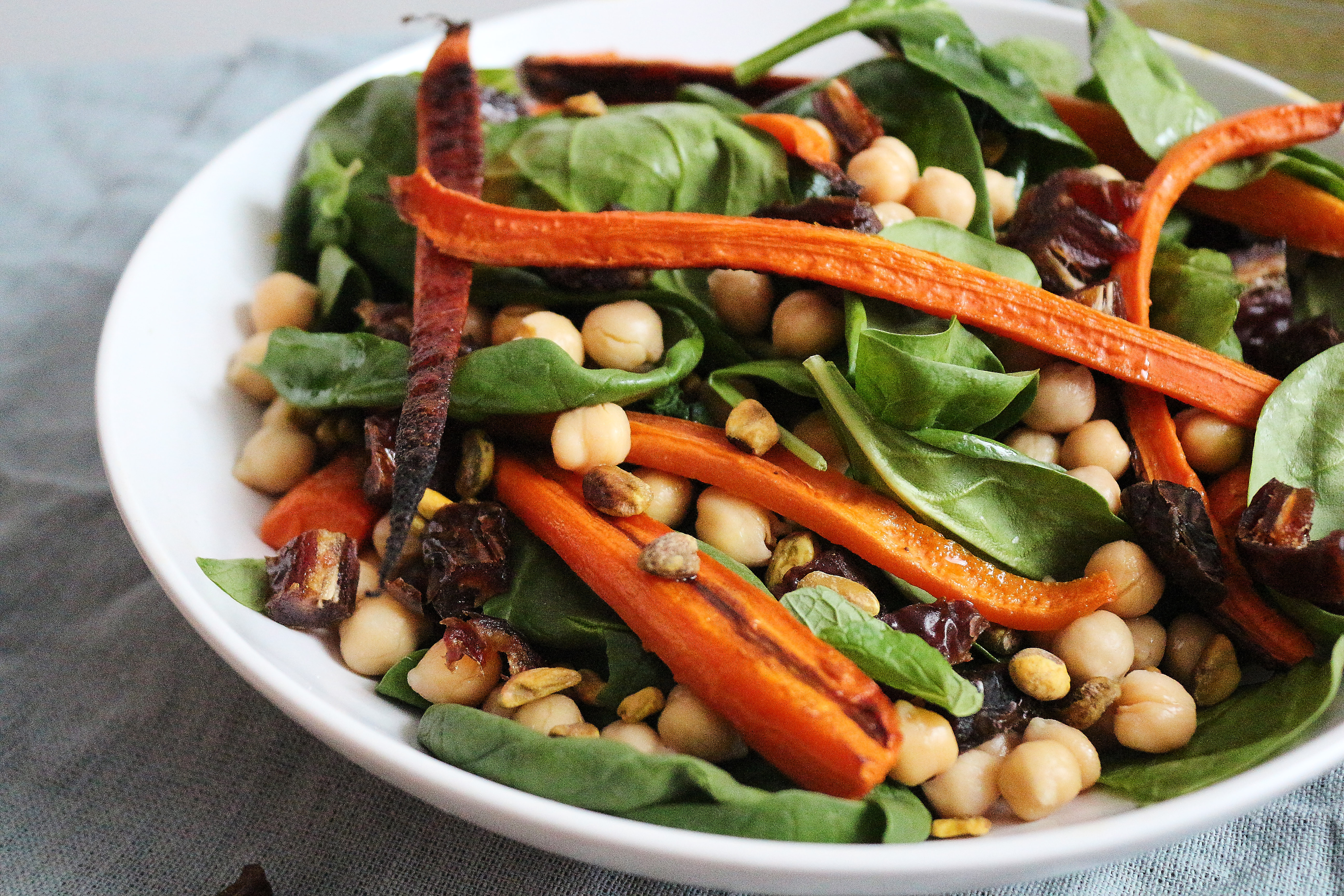 I'm an introvert by nature. Some people find that hard to believe, because I never, ever, ever stop talking. But, I am totally someone who, after meeting lots of new people, has to withdraw and recharge. So here I sit, in my pajamas, ready to spend my day quietly writing, and allowing myself to feel more grounded.
Anyone else like that?
These past few weeks have just been so much fun. I am loving my internship, at the food styling studio. I get to watch Chantal, expert food stylist, work with so many brands and people and visions. I think I never really understood the detail that goes into planning a picture. A lot of time goes into angling the food just so, and adding in elements, one at a time, to make the whole photo come together and tell a story. Going forward, it's something I really want to focus on with The Nourished Mind. I've already learned so many tips and tricks with plating and lighting, so hopefully that starts to reflect here.
not so mindful moment
Last night, Impact Kitchen hosted a Well To Do event, and I was able to attend as a guest (who, occasionally cleared dishes on account of actually working there). It was a great turn out, and I was able to snack on all the paleo brownies I wanted.
But I have to tell you this story. Because before the event, I was working at Impact. I had about an hour and a half to get home, shower, and change. So I was stressed, and a little frantic. I wanted to Uber, but it being a Friday night in Toronto, the fare was like $65–so I took the subway.
I got home in record time. Allie had already grabbed the outfit I wanted to wear out of the closet. I ran to the bathroom, ready to shower, turned on the faucet, and–NOTHING. No water came out. Dry as a bone.
Naturally I lost it. Cursed like the classy trucker I am. I had a full blown feet-stomping temper tantrum (to which Allie promptly hid in the kitchen and quietly snacked on food, lest she incur my wrath). I mean it was less than ten minutes of freaking out, due the whole time constraint thing, but still. Not my finest moment.
So no shower for me. Dry shampoo for me.
Why am I telling you this? Because I really believe in the benefits of mindfulness, in meditation, in finding your inner calm. But I am in no way perfect at it, and it's something that I actually have to work at. I don't expect you, or me, to be calm every moment of every day (although I can certainly dream)–because life happens and we're human. But let me just say, that after I said the F word a good 5o times, I let it go. I did calm down, I did get ready, and I went out and had a really great night–and I didn't let one lousy event define my evening.
Personal growth, anyone?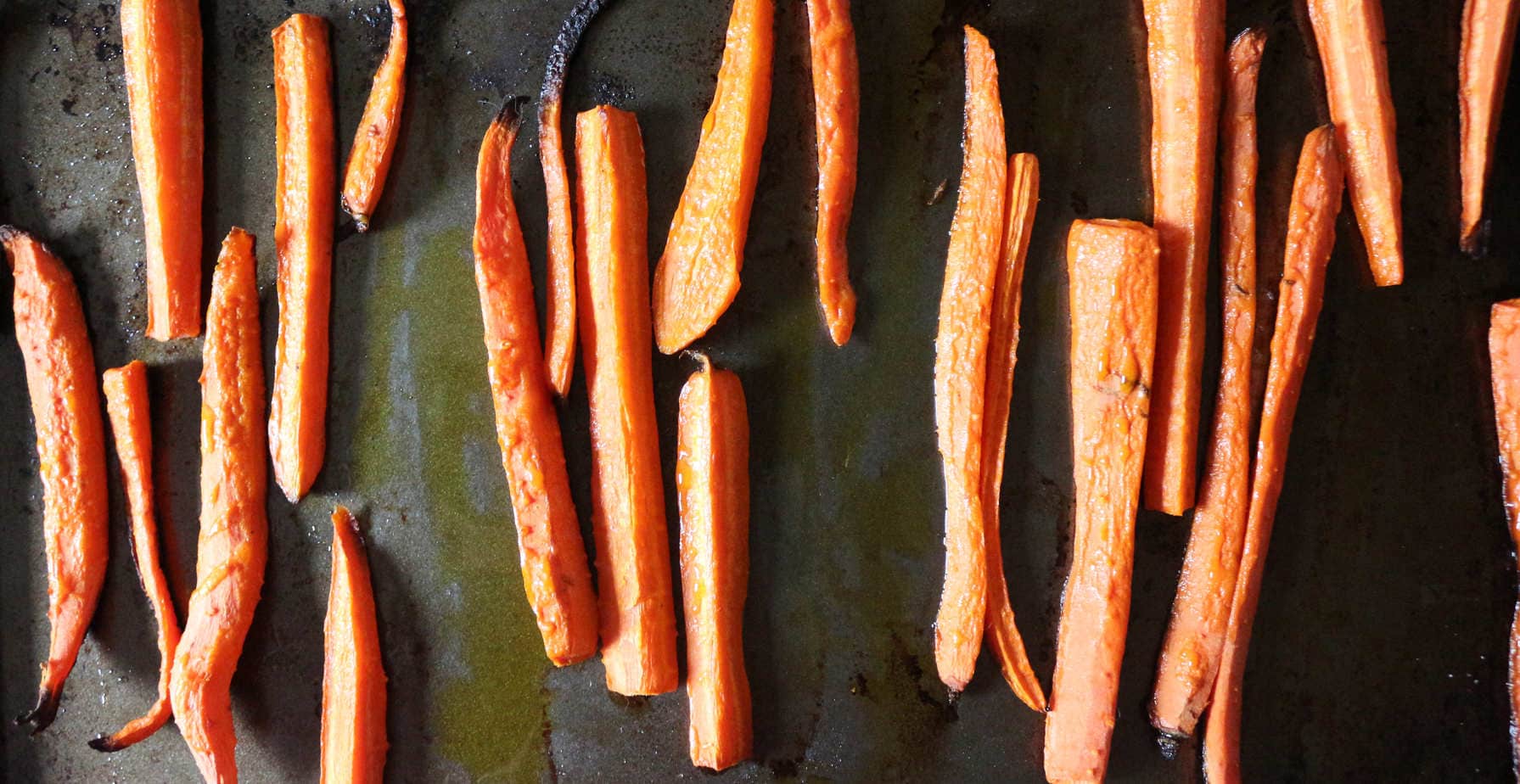 roasted carrot + chickpea salad
Okay, now to the recipe.
This roasted carrot + chickpea salad was totally my cup of greens: it's sweet, because of the carrots and the dates, but it has a pop of mint and lime to give it a refreshing, vibrant flavour. I saw a similar recipe a few weeks ago on Pinterest, and it's been on my to-do list to recreate it, and I am so pleased with how it turned out. It's simple, but quite filling. You could totally add feta to this, and it would be perfection. You could add feta to anything and it would be perfection.
A great idea to make for lunch for the week: make the dressing and roasted carrots at the start of the week, and assemble the rest of roasted carrot + chickpea salad in 5 minutes in the morning. Ta da!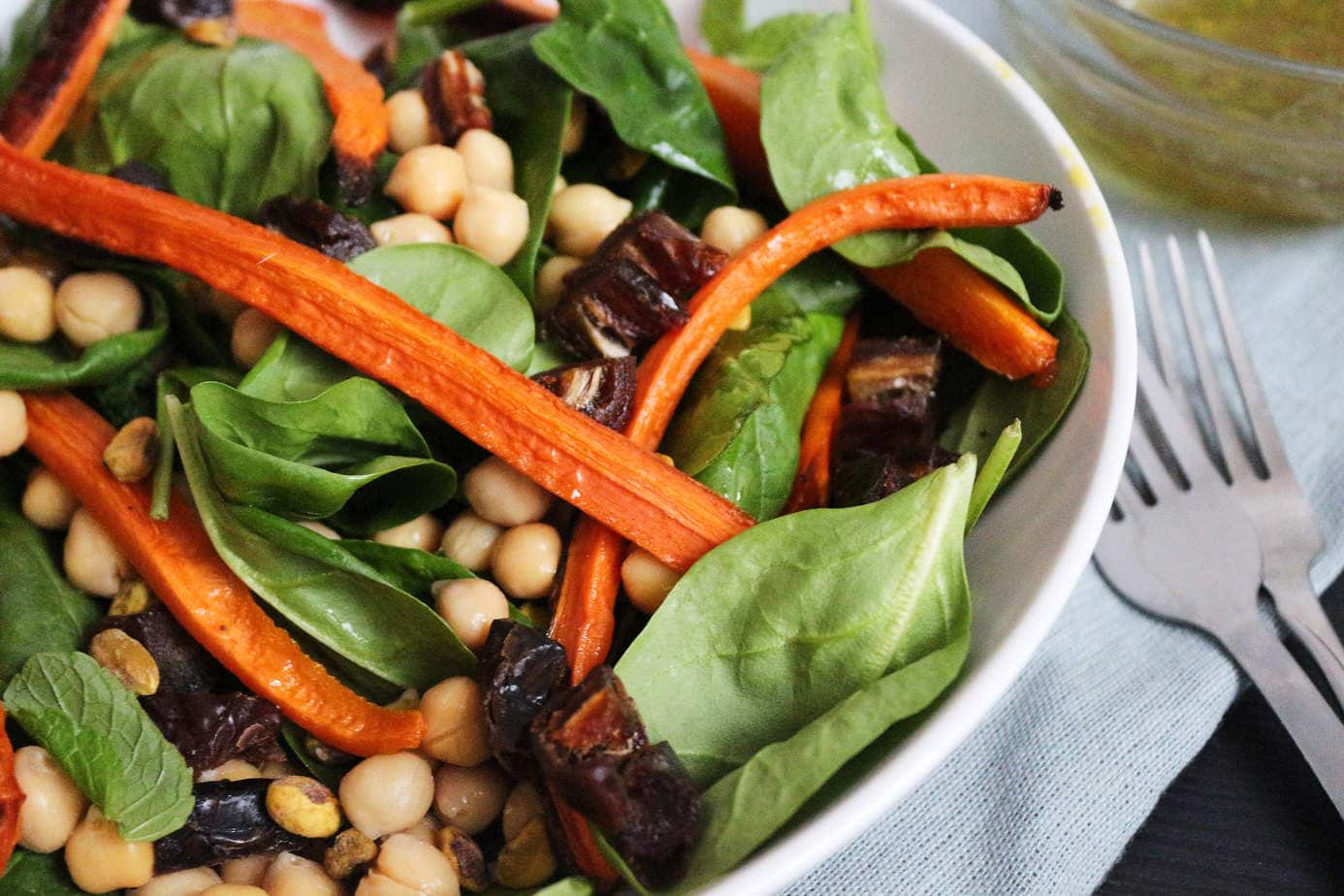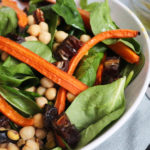 Roasted Carrot and Chickpea Salad
Ingredients
8-10

small carrots

peeled + quartered lengthwise

1

can chickpeas

7

medjool dates

chopped and pitted

2

cups

spinach

1/4

cup

pistachios

2

tbsp

extra virgin olive oil

mint

pinch

of salt

Dressing

2

tbsp

maple syrup

2

tbsp

apple cider vinegar

1/4

cup

+ 2 tbsp extra virgin olive oil

1

lime

juice and zest

pinch

of salt
Instructions
1. Preheat oven to 375 F. On a parchment lined baking sheet, spread out carrots evenly and drizzle with olive oil and a pinch of salt. Roast until soft and caramelized, about 25 minutes.

2. Meanwhile, whisk all dressing ingredients together and set aside.

3. Remove carrots from oven. Assemble salad on the bed of spinach. Top with dressing and enjoy!
Recipe Notes
To make this salad less sweet, omit the maple syrup from the dressing--the lime and apple cider vinegar alone will make this salad super refreshing.