I cannot believe that November is almost over–and that we've already had snow! Winter is all but here, I've pulled out the parka, and hot chocolate (made with raw cacao and almond milk…and maybe a little Irish Cream hehe) has started to become part of our nightly routine. Naturally, I got a head start on the holiday spirit, and the first few weeks of November had me making a christmas playlist, hanging decorations and wrapping presents! (Have I already started marathoning Christmas movies? Might be.) This is easily my favourite time of year and now that I'm finished all my course work, I have the extra time to really be present.

This is our first year having a space we can actually decorate (although last year, I sure did try!), so I went a little DIY-crazy, and made ornaments for my little tree (like this star below)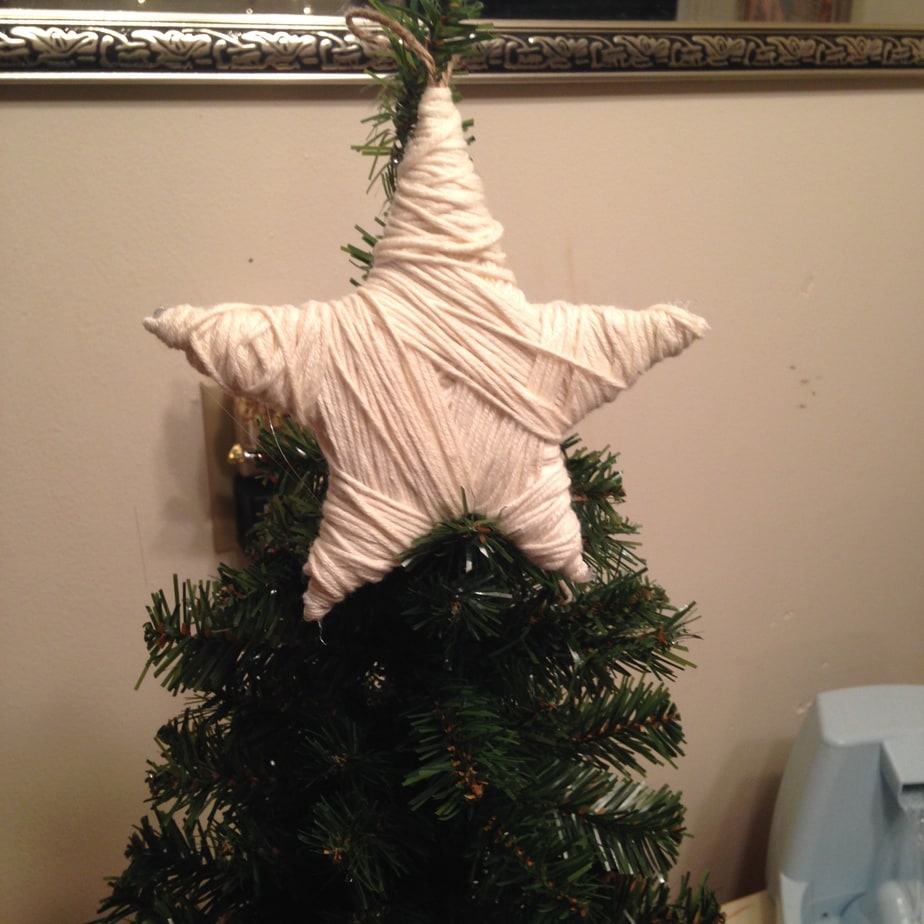 …and even made some artwork.
I had finished most of my Christmas shopping in October, so I've been slowly wrapping all my gifts and trying to keep them away from the cat.
Yesterday, I realized I had a whole bag of apples left in my fridge that were starting to get soft. There was only one thing to be done with them: make applesauce! Applesauce is one of the easiest things to make, especially if you take the extra lazy route and make it in the crockpot (I did). Seriously, it's foolproof:  put everything in the crockpot, set on low, fall asleep (in a bed is preferable).
This morning, I simply blended everything with an immersion blender and we had it alongside our breakfast! Even Allie, who's not a huge applesauce fan, was going back for more.
CROCKPOT APPLESAUCE
Ingredients:
– 9 medium sized apples (I used one bag of McIntosh apples)
– 1/2 cup water
– cinnamon, nutmeg and ginger to taste
Optional: 2-3 tbsp natural sweetener (maple syrup, raw honey, etc)
Directions:
1. Core and slice apples. I chose not to peel the apples, but you can if you would like.
2. Put apples and water in slow cooker on low setting. Sprinkle with a generous amount of cinnamon.
3. Go to bed.
4. Blend apples with an immersion blender until you reach your desired consistency (I like mine a little chunky).
5. With a spoon, stir in cinnamon, nutmeg, ginger and, if you're using it, sweetener. That's it! 🙂
I promise you, it is delicious! And such a warm treat in the morning.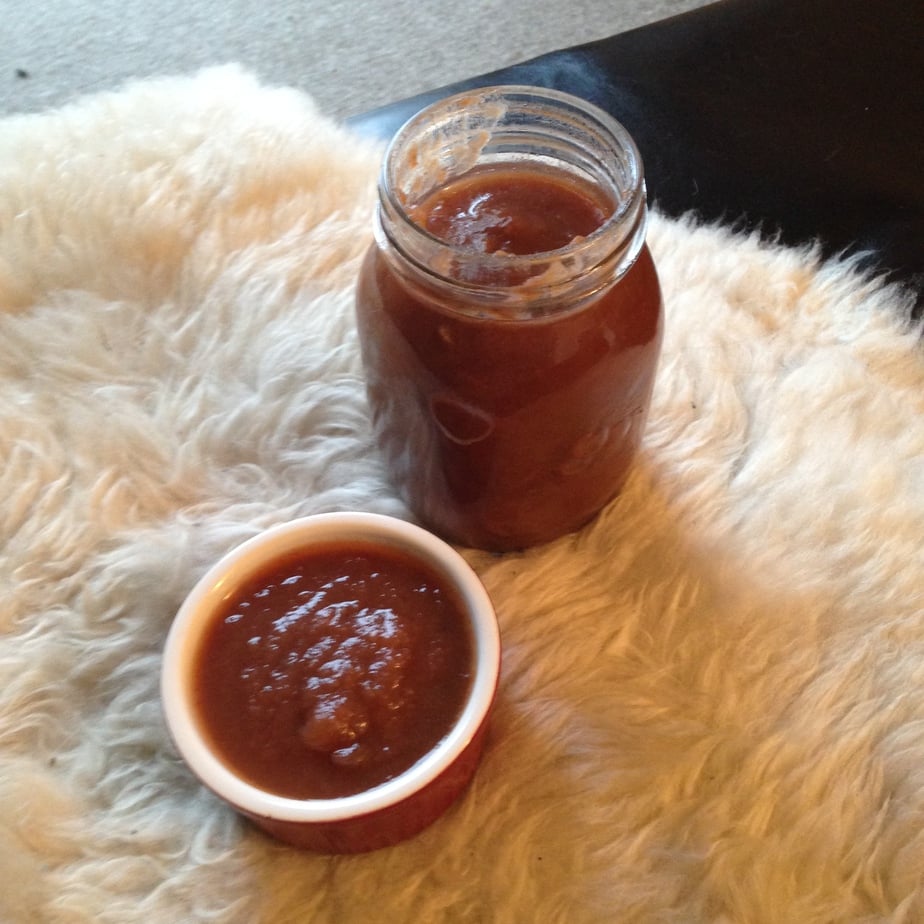 Have you ever made apple sauce in the crock pot? Are you as excited for the holidays as I am?
Let me know in the comments below!
With love,
Tisha