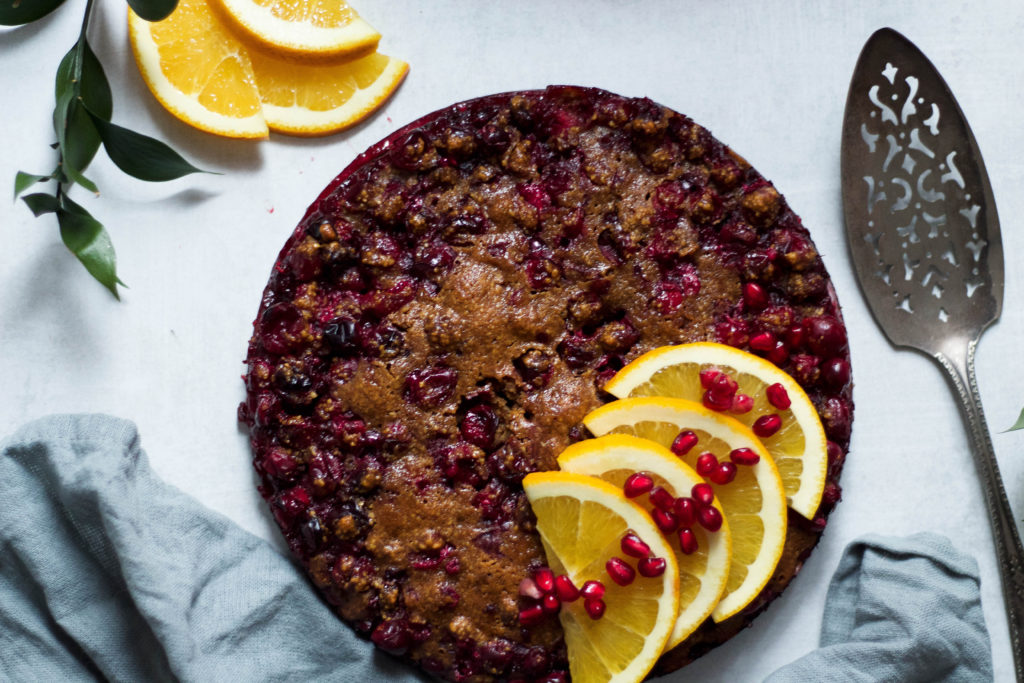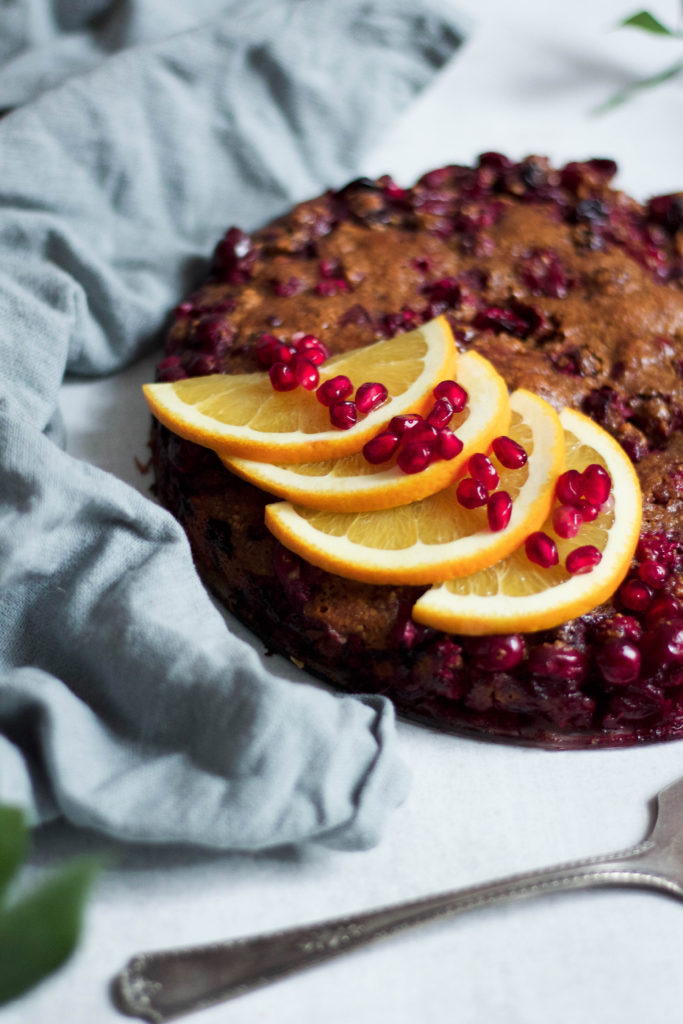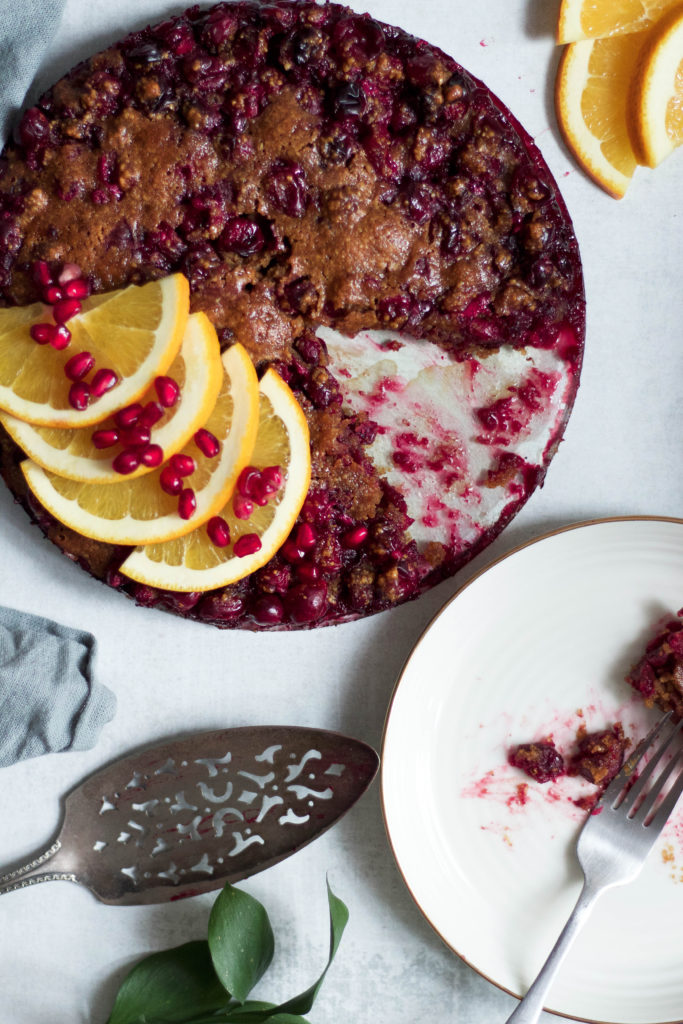 The holidays are fast approaching–and there's still so much to do. Gifts to wrap, desserts to bake, friends to see. But also important: rest to be had. The holidays can feel overwhelming: a never-ending to-do list that leaves you feeling drained, depleted.
The busy-ness of it all has me pulling inward, into my self. I crave quiet, I crave stillness. I find myself looking for moments of solitude, of contemplation, of restoration. Instead of listening to a podcast on my morning commute, I end up listening to my thoughts.
Do the holidays make you feel like this too?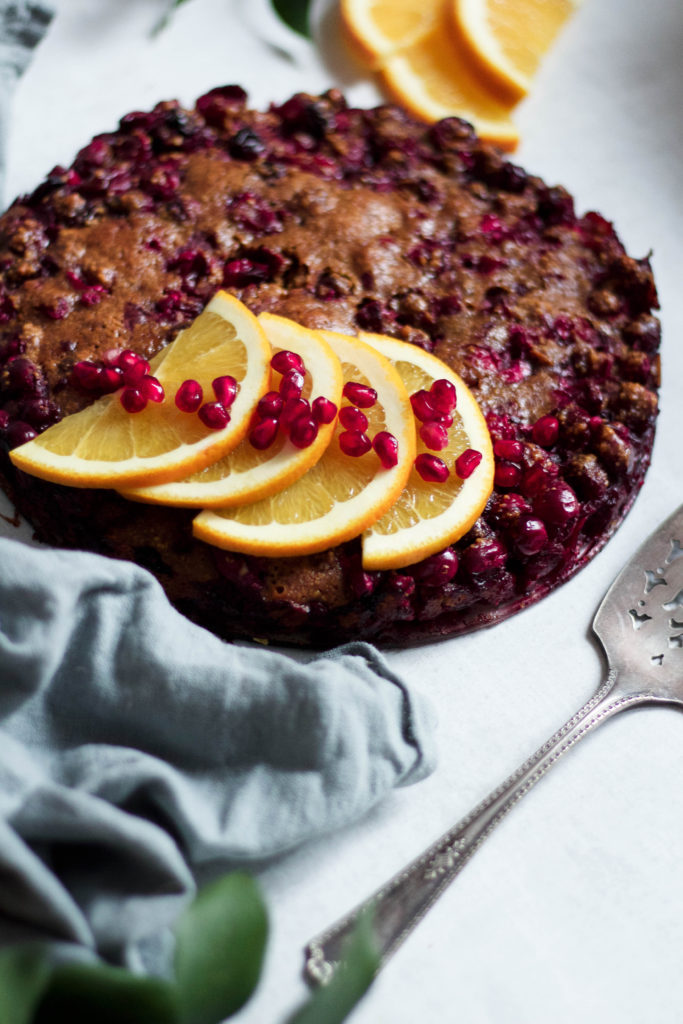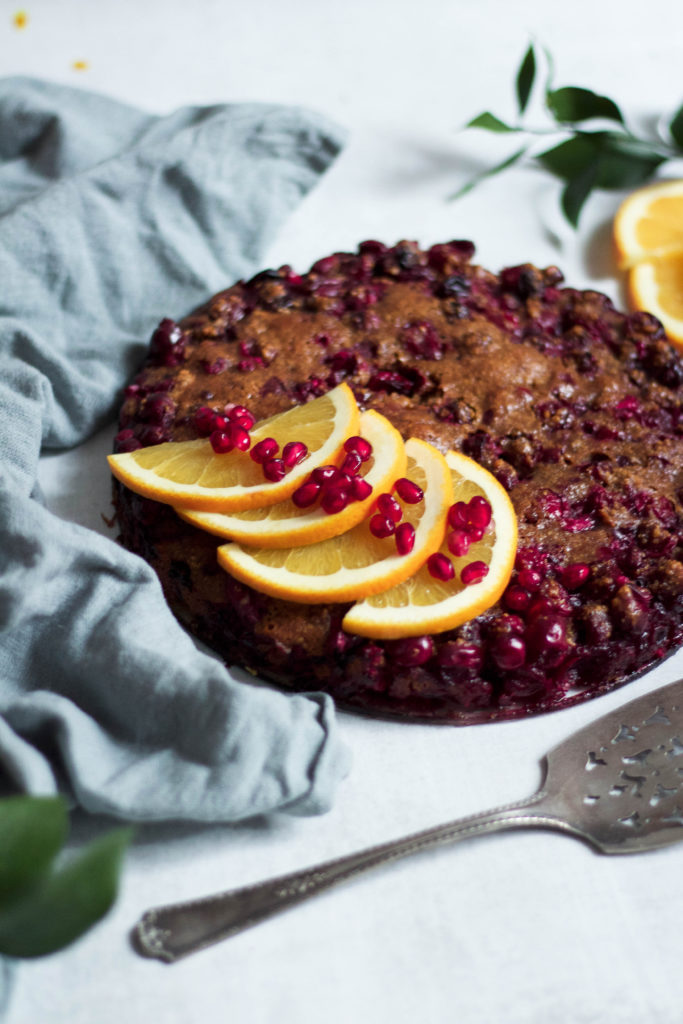 So this cake, which had started off as an attempt at a paleo upside-down cake, became what Allie and I referred to as a Cranberry Breakfast Cake. Sweet, but not too sweet. Tart from the cranberries. Somehow, in our heads, meant to be eaten that morning with a cup of hot coffee. (We were right, it was delicious.)
Almond flour, for me anyway, always has the perfect crumb texture. I find I can often give it to non-gluten-free humans without them ever being the wiser of the substitution. That's the dream, my friends. Yes, pulling the wool over the eyes of my loved ones with healthier baked goods is, in fact, THE dream.
If you're looking for an easy breakfast treat to bring to your social gatherings, I definitely recommend this one.
Happy holidays + I'll see you in the New Year!

Paleo Cranberry Breakfast Cake
2017-12-18 18:33:56
Ingredients
3/4 cup maple syrup
4 Tbsp butter
12 ounces frozen cranberries
1 tsp pure vanilla extract
1 cup almond flour
2 eggs
½ tsp baking powder
5 tbsp maple syrup
3 tbsp butter, melted
Instructions
Preheat oven to 350F. Grease a 9 inch round cake pan.
In a small saucepan, combine 3/4 cup maple syrup, 4 tbsp butter, and vanilla extract. Melt together, stir in cranberries and remove from heat. Pour cranberry mixture into the bottom of the prepared cake pan.
In a small bowl, combine almond flour and baking powder.
In a larger bowl, mix together eggs, maple syrup, and melted butter. Stir almond flour mixture into wet mixture. Pour batter overtop of cranberry mixture and spread evenly.
Bake for 20 minutes, or until a toothpick comes out clean.
The Nourished Mind http://thenourishedmind.ca/