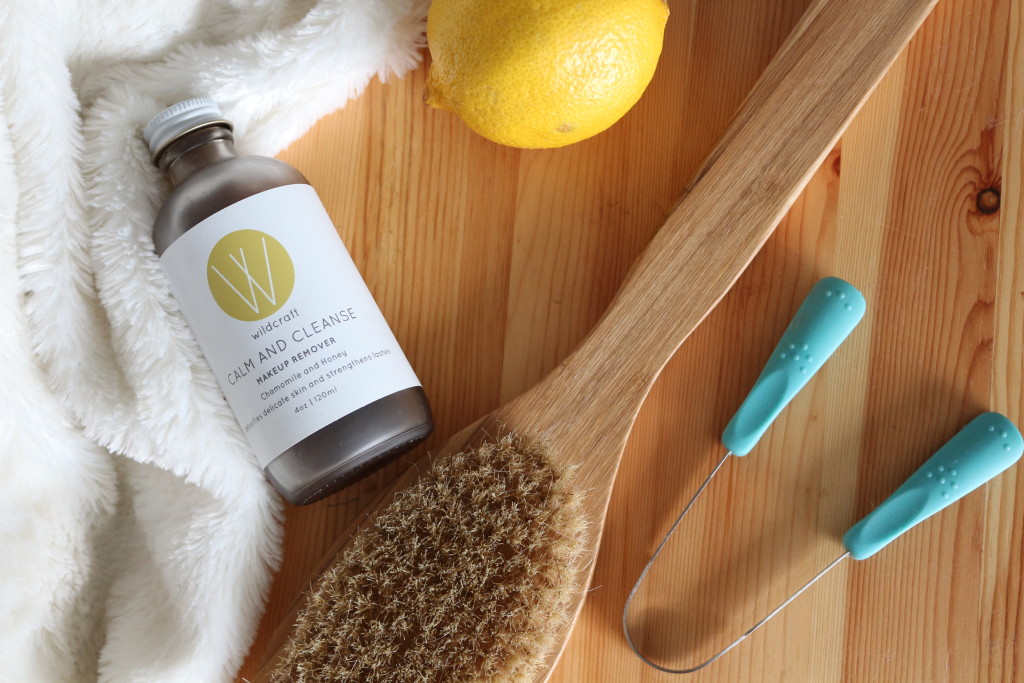 How are we already mid-January? The older you get, the more time flies–and I should know, I just turned 24! (Ps. that was a plug for you to wish me a happy birthday if you hadn't already..Go ahead. I'll wait.)
It finally feels like winter, and I no longer have that same sense of urgency to get out of the house. Allie has taken to walking around the house wrapped in a blanket and a hot cup of coffee every morning, and I have taken to a lot of self love (because, if you know me at all, I'm all about the self love).
Today I wanted to share some awesome tools that if you don't have, you should really think about investing in to help your body with its natural detoxification. If you didn't know, you're body detoxes through a couple different avenues: your lymphatic system, your gastrointestinal system, your skin, and respiration. We are constantly expelling waste from our bodies.
If you're not expelling or detoxifying properly, you may suffer a whole array of symptoms, such as brain fog, allergies, poor digestion, fatigue, constipation, bad breath, skin problems like rashes and acne, headaches and gas–just to name a few!
So alongside a healthy diet and lifestyle, you can incorporate these habits and tools into your routine to help your body release waste, so you can feel vibrant and energetic!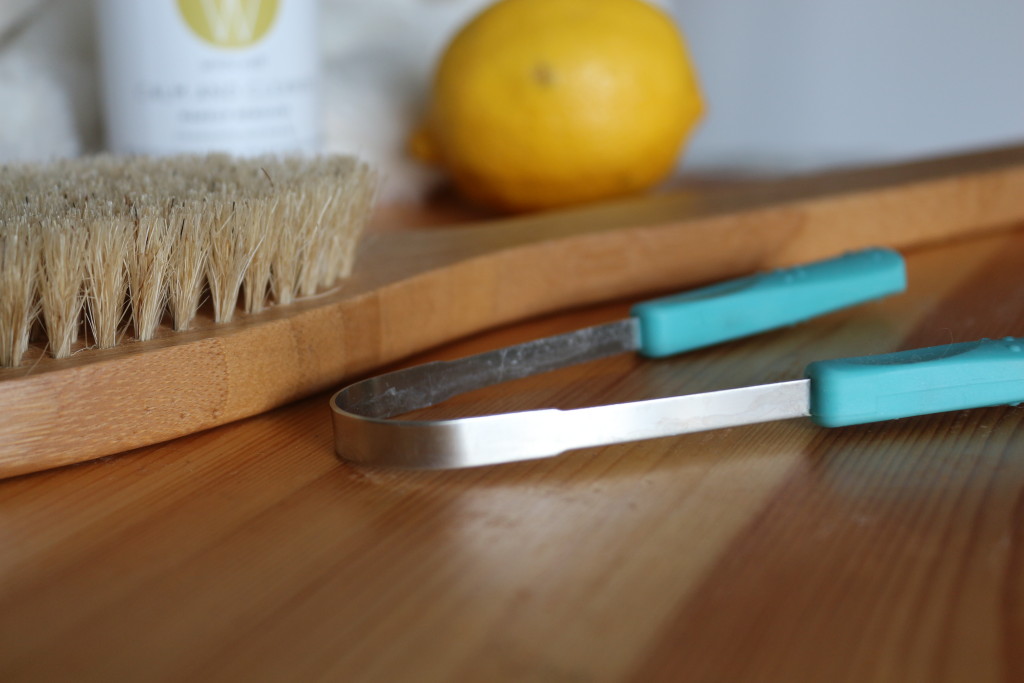 5 Tools to Detox Your Body
Dry Skin Brush: by brushing your skin with a dry brush (which you can purchase almost anywhere now, like a health food store or Walmart) before you get in the shower, you can stimulate circulation, move your lymphatic system and get rid of dead skin. This can reduce the appearance of cellulite, help your skin glow and boost your immune system! Just make sure to brush towards your heart (so brush up on the legs, and in on the arms).
Coconut Oil: If you sufffer from bad breath, poor oral hygiene or low energy, you need to try oil pulling. Oil pulling is an ancient Ayurvedic practice, in which you swish oil (usually coconut or sesame) in your mouth for 5-20 minutes every day. If you have never tried oil pulling, I highly recommend it. It's totally gross (I never not want to throw up) but oil pulling draws out bacteria in your mouth, which can improve teeth and gum health, reduce oral thrush, and provide you with a boost of energy! I recommend you start small (1/2-1 tablespoon of oil for 5 minutes) and work your way up!
Tongue Scraper: I can not push this on enough people. Tongue scraping will change your life. You know when you wake up in the morning and your tongue is coated in gunk? That is waste that your body has started to expel in your sleep. Well, most of us eat breakfast or have a cup of coffee and just swallow that gunk right back into your bodies. Tongue scraping removes this gunk, which in turn alleviates bad breath and makes your food taste better! Tongue scrapers (which you can get at the health food store–my favourite is Dr. Tung's) also doesn't pull on your tongue the way a toothbrush might–meaning to no gag reflex! Don't want to buy a tongue scraper? No problem–try scraping with a spoon for the same results!
Lemons: when we talk about detoxification, we have to talk about the liver. The liver filters toxins and turns fat-soluble toxins (which can be stored as fat on the body) water-soluble so they can be flushed-out through urine or sweat. Lemons are a natural diuretic, so they help your body flush out toxins faster, are high in Vitamin C (important for immune function and glowing skin) and they help with liver function! I recommend drinking a glass of warm water daily with the juice of 1/2 lemon.
Oil Cleanser: I wanted to throw this one in here, because I know a lot of people with skin issues and I think this can work wonders for people! In the same way that oil draws out bacteria from your mouth, it draws out the bacteria in your pores and removes the oil on your natural oils on your face. This means even people with sensitive and oily skin can benefit by switching out their skin care products for an oil like olive oil, coconut oil or almond oil. Use it to remove your makeup, wash off with a warm cloth and repeat. It sounds crazy, but it works!
I hope these tips help you in your journey to feeling healthy and happy! If you want to learn more about supporting your body's natural cleansing process, I urge you to check out my Winter Glow Reset 14-day program, which you can find here. It's based on holistic detoxification protocols and the elimination diet, so it helps you find what foods work for you, and what foods cause you to gain weight, feel sluggish and bloated.
Let me know what you're daily health practices are below, and don't forget to share this post with your friends and family!
Best of health,