HAPPY VALENTINE'S DAY!
I hope everyone is having a fantastic day despite this crazy Canadian weather! I know not everyone is a fan of Valentine's day, but I see it as an excellent opportunity to be more self-indulgent than I already am! For years, I used Valentine's day as a day of self-love. I'd get a goodie box off of iHerb, have a very long bubble bath while watching Friends, or follow a yoga session with lots of dark chocolate. Now that I'm in a relationship, I still have this mindset to indulge, only now it includes my partner! Of course we should love ourselves, our partners and our family and friends every day, but why not get a little caught up in the day to spread the love? And to help you spread this love, I'm sharing a super easy recipe for a healthy and deeply satisfying chocolate-raspberry pudding parfait!
CHOCOLATE-RASPBERRY CHIA PUDDING PARFAIT (there's a mouthful)
Serves 2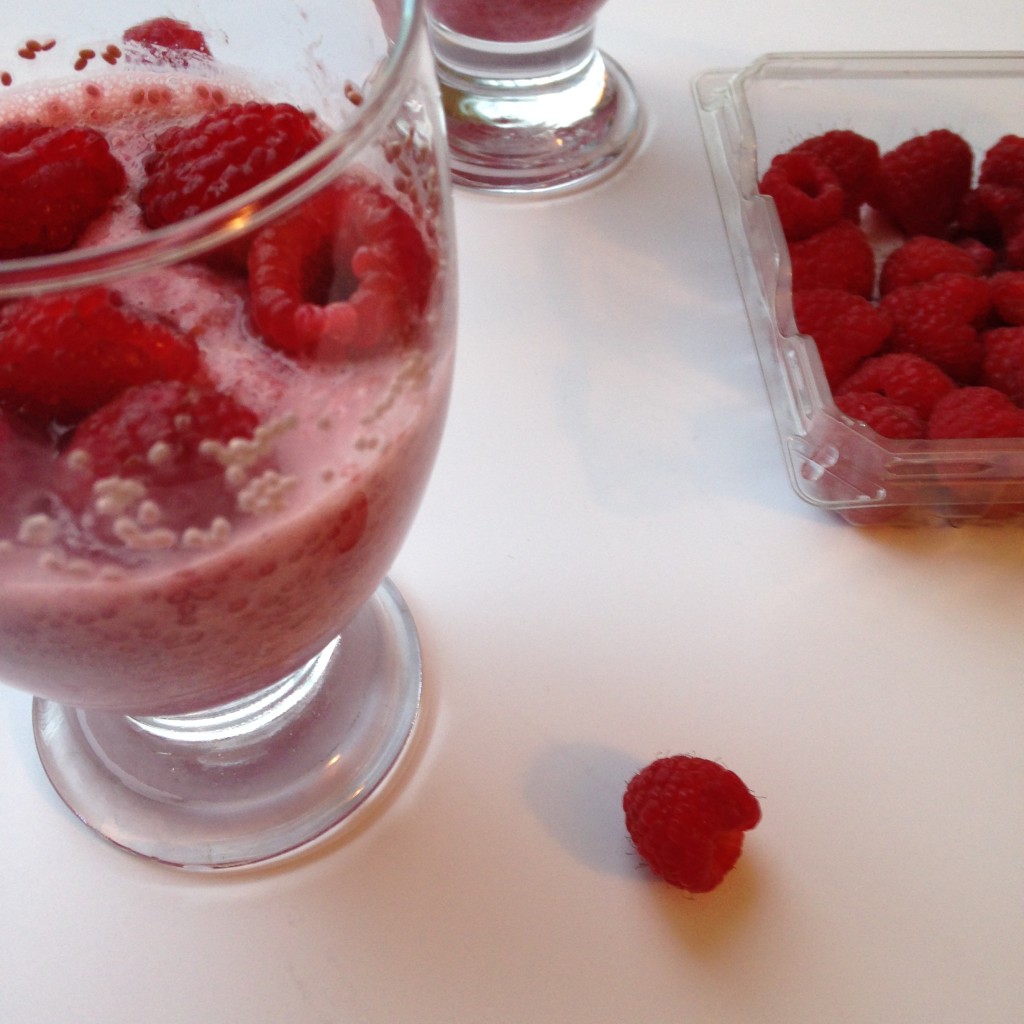 Ingredients:
Raspberry Chia Pudding
1 cup coconut milk
½ fresh or frozen raspberries
¼ cup chia seeds
Drizzle of maple syrup or raw honey (I used maple syrup)
Chocolate Avocado Pudding
1 avocado
3 Tbsp Raw Cacao Powder
½ cup coconut milk
2-4 tbsp maple syrup or raw honey
Additional toppings: fresh raspberries, raw cacao nibs, coconut whipped cream, whatever floats your boat!
Instructions:
To make the raspberry chia pudding, combine the coconut milk and raspberries in a blender and blend. Stir in chia seeds and maple syrup & pour into 2 parfait glasses.
Cover parfait glasses and place in the fridge. Let sit for a minimum of 3 hours. Use this time to cuddle with partner/cat/pillow, take a bubbly bath or read.
After the chia pudding has set—it should have a gelatinous texture—it's time to make the chocolate pudding. Combine all the chocolate avocado ingredients in a blender. Blend until smooth and creamy.
Put a layer of whatever toppings (raspberries, nibs, etc) you're using on top of the chia mixture. Pour chocolate pudding on top. Add even more yummy toppings & whipped cream.
Take your sinfully decadent dessert to your partner/cat/pillow and smile at a job well done. (Note: do not allow the cat to lick the pudding, as it is toxic. If the pillow wants to, it can have a bite.)