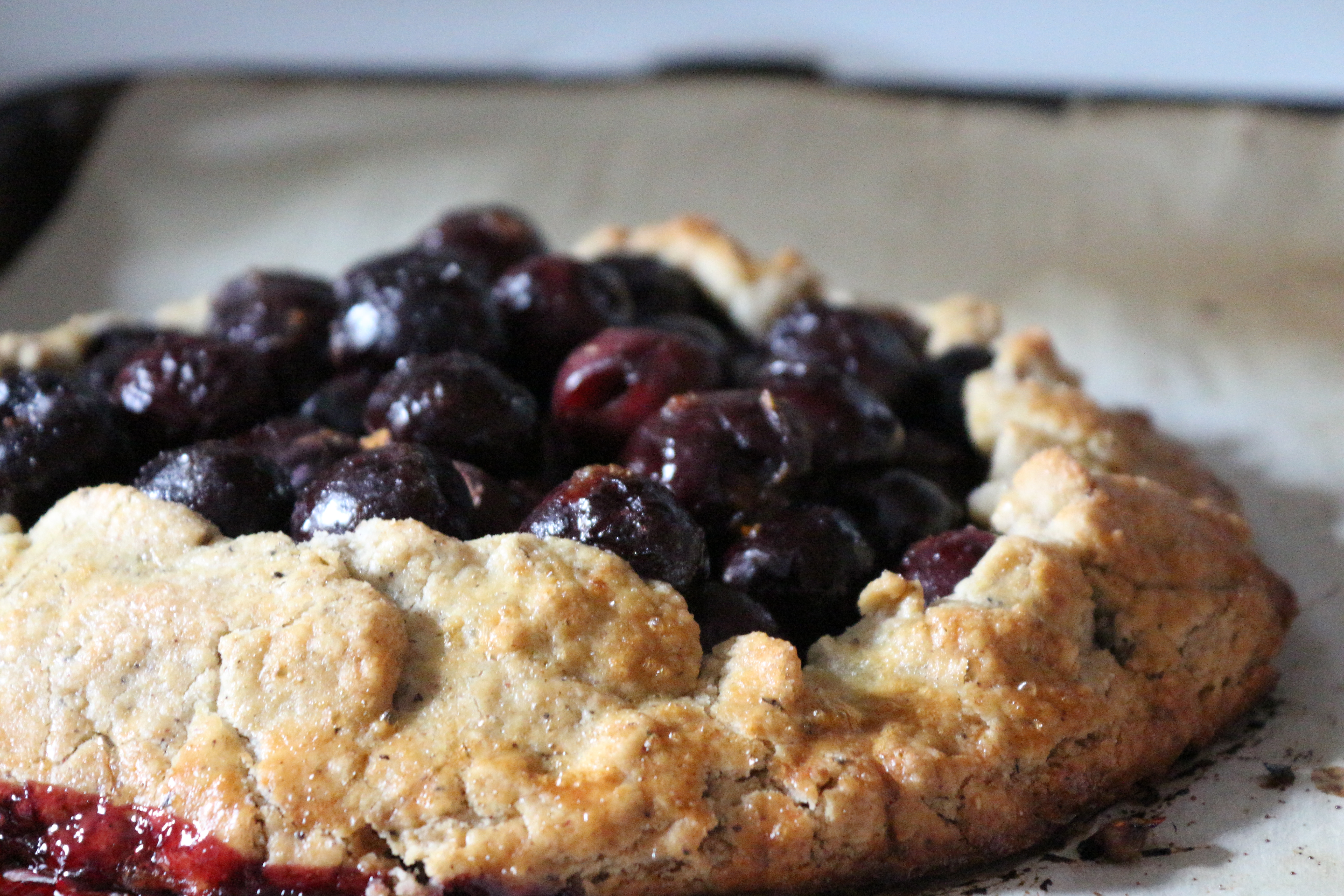 Happy September lovely peoples!
I have less than one week until school starts–and September can only mean one thing: time for my daily dose of Taylor Swift. I wish I was kidding, but to me, it's as fall as pumpkin spiced lattes and checking my compact every twenty minutes to make sure my red lipstick is still intact. It's not by the way. Intact, that is. Ever.
I'm looking forward to my final year (ahem, hopefully) of culinary school. So far, friends that did the program a year ahead of me said third semester was pure hell, so I'm feeling petrified amped. But fourth semester's externship sounds like fun, and after that assuming I don't totally suck, I can graduate! And then, I think I have to get a "grownup" job, which, being a Millenial, I feel should be easy peasy (not). Now, if only there was high paying kitchen job that still allowed you to wear nail polish and curl your hair.
Ah, well.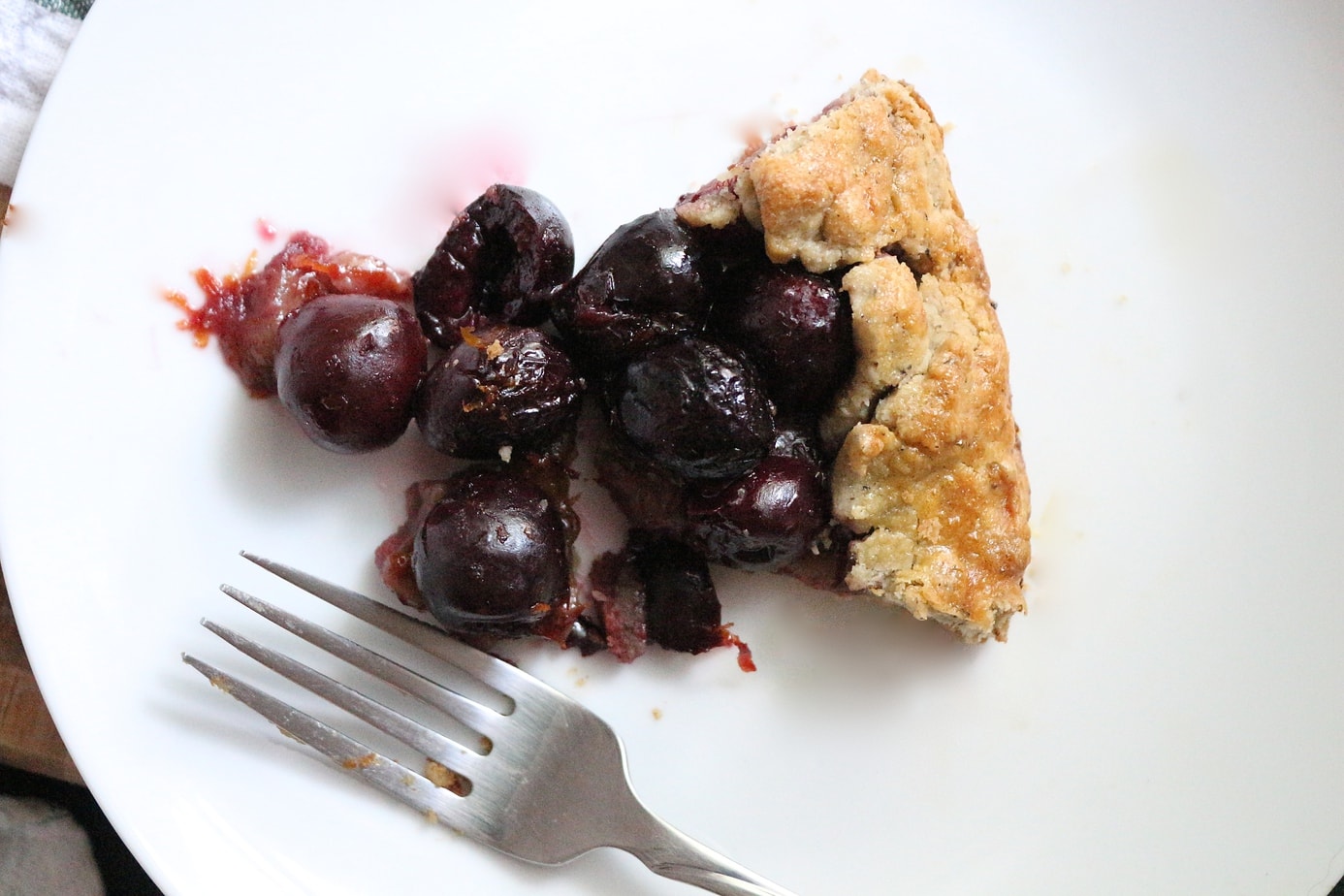 This beautiful galette recipe is from the lovely Cannelle et Vanille, and Aran makes gluten-free baking look so breezy (it's not).
For the most part, I kept everything the same, although I switched out the rhubarb and strawberry filling for frozen sweet cherries, and replaced the sugar with coconut sugar. I only used the 3 tbsp of water, but based on how much it cracked when I rolled it out, I probably could've added another tablespoon or two.
My favourite thing about galettes, is that even when they look awful, they look great. Seriously, this is so pretty. And since all I want right now is endless stone fruits, apples and pears, I think many galettes just might be the answer! On a side note, I've recently been addicted to Elle Fitness & Social for helping me stay in shape while I've been on such a baking frenzy. Also, for making it hard to walk for days afterwards (I dropped my phone on the floor last week, and just left it there).
But with my new role in Pastry at work, I've just been learning so much and trying to apply what I've learnt at home. It turns out this is much harder than I realized because I don't own much in the way of baking supplies. In fact, I used my water bottle to roll out this dough. No joke.
Regardless, it feels good to be creative. And it doesn't end with pastry. There are a few other exciting projects happening right now (but my lips are sealed for the time being)!
Anyway, do yourself (and your hungry friends) a favour: get in your kitchen, blast your favourite Bad Ass Lady Chef playlist and try out this galette.
Until next time,