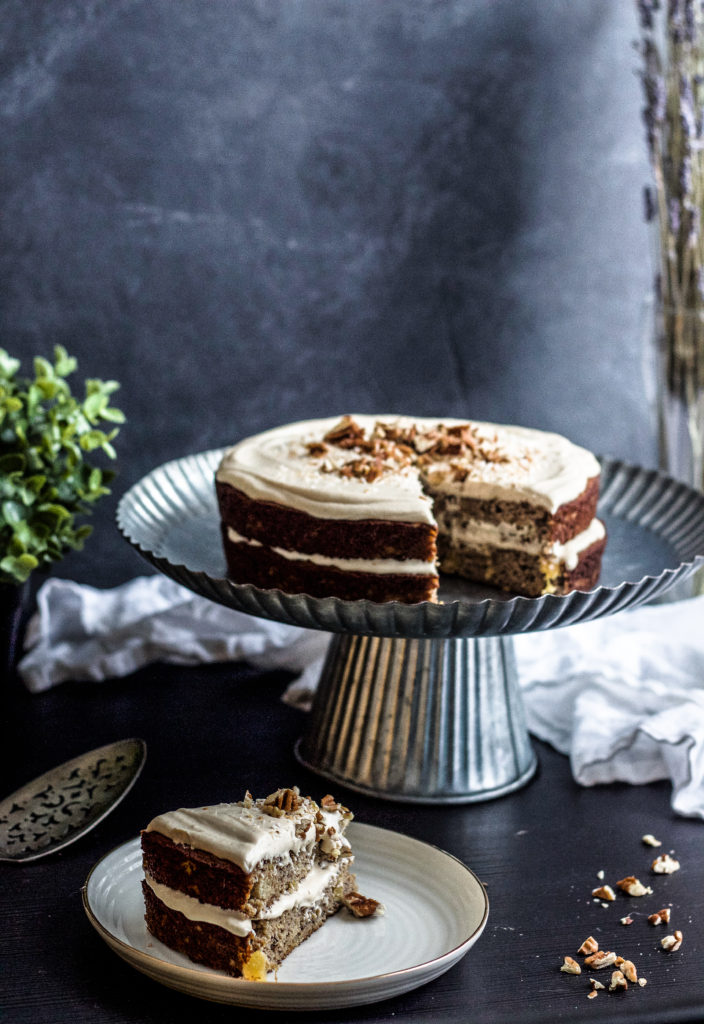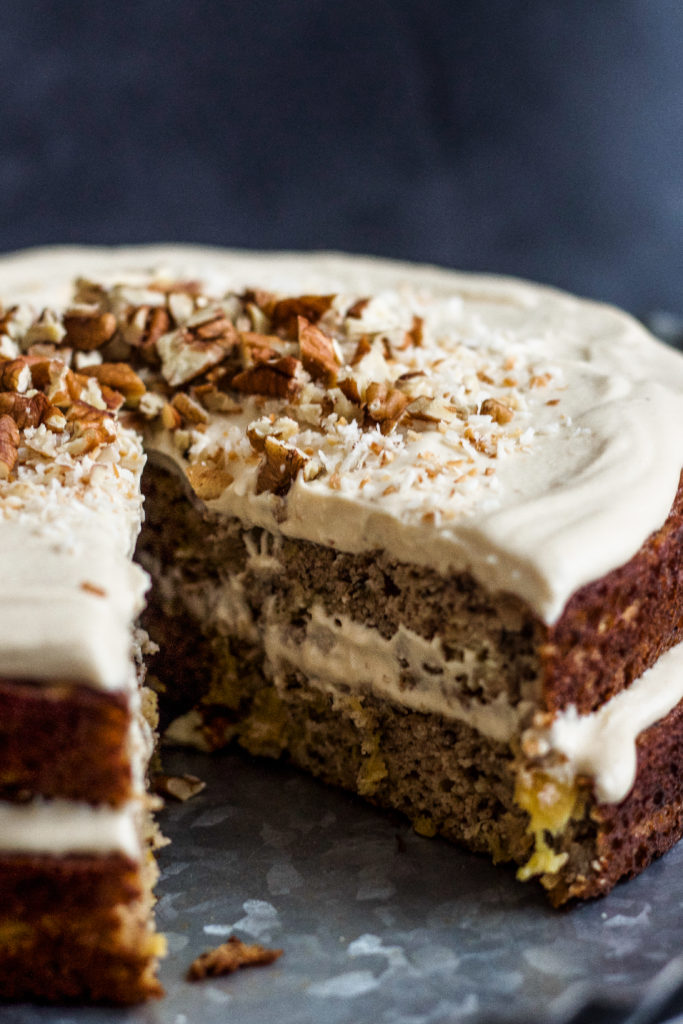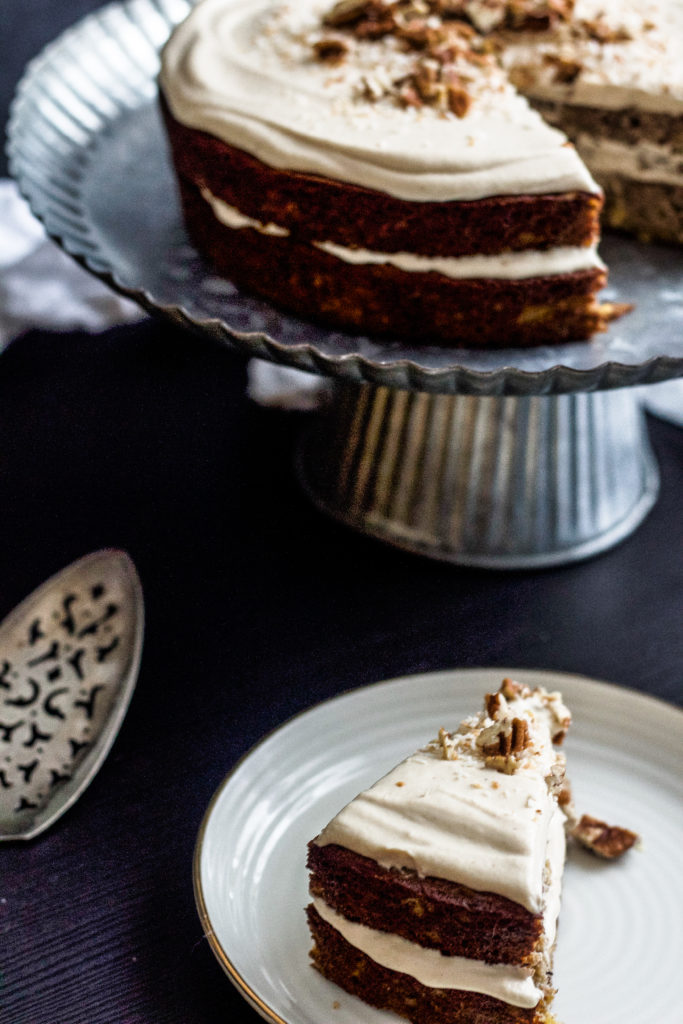 What is this weather? Seriously, I had the idea for this cake thinking Spring is finally here. And yet, here I am, wrapped in blankets on the couch, listening to the hail loudly hit the windows. The sky is bright, and everything is covered in slippery snow. Winter has apparently made her return.
But thankfully, there's never not a good day to eat cake.
This Hummingbird cake tastes like a more decadent banana bread: 2 layers of pineapple + banana filled cake, slathered with a lemony cashew cream frosting and topped with toasted coconut and chopped toasted pecans.
It's fruity, not too sweet, and perfect for an afternoon snack or Sunday brunch.
Lately I've just been craving that coconut, pineapple + banana combination. It's strange, and not something I typically gravitate towards. I'm usually all chocolate, all the time. But these past few weeks, maybe my body wishing itself into warmer weather, I've been wanting more fresh flavour profiles. Green smoothies with pineapple and coconut water, fresh fruit to snack on, big salads at lunch.
Spring, I miss you. Come back.
Hopefully next week will bring warmer weather. Until then, I leave you with this delicious cake.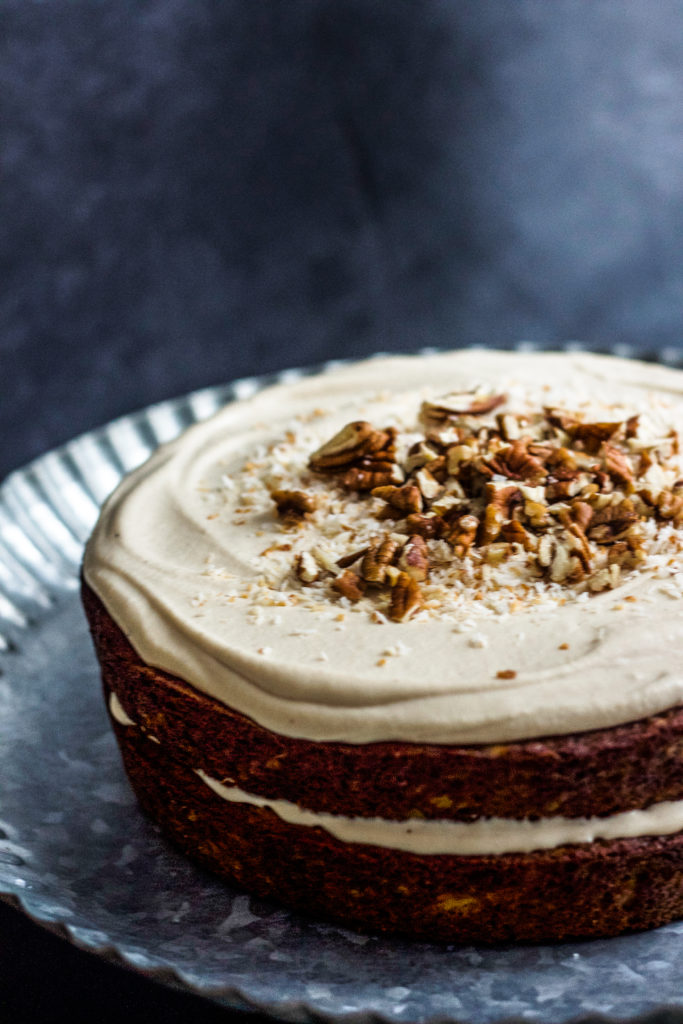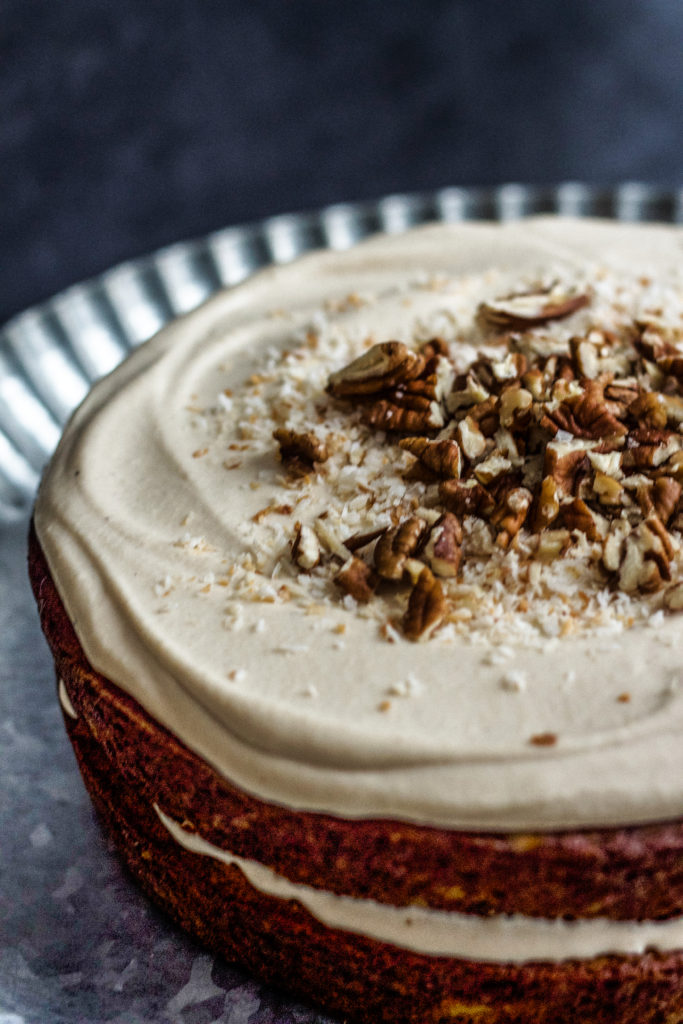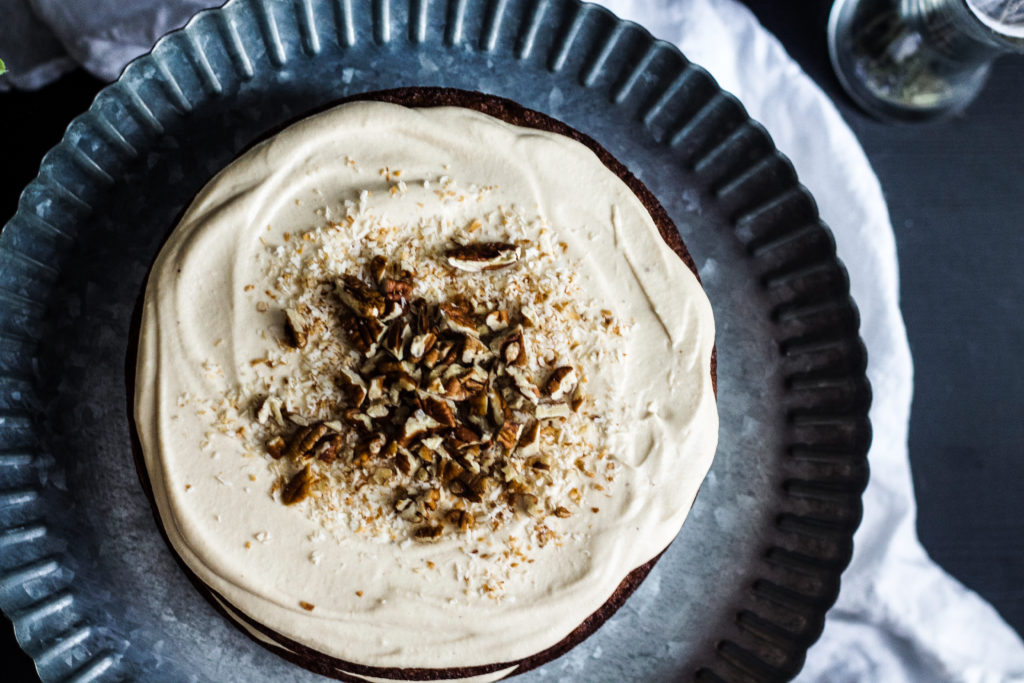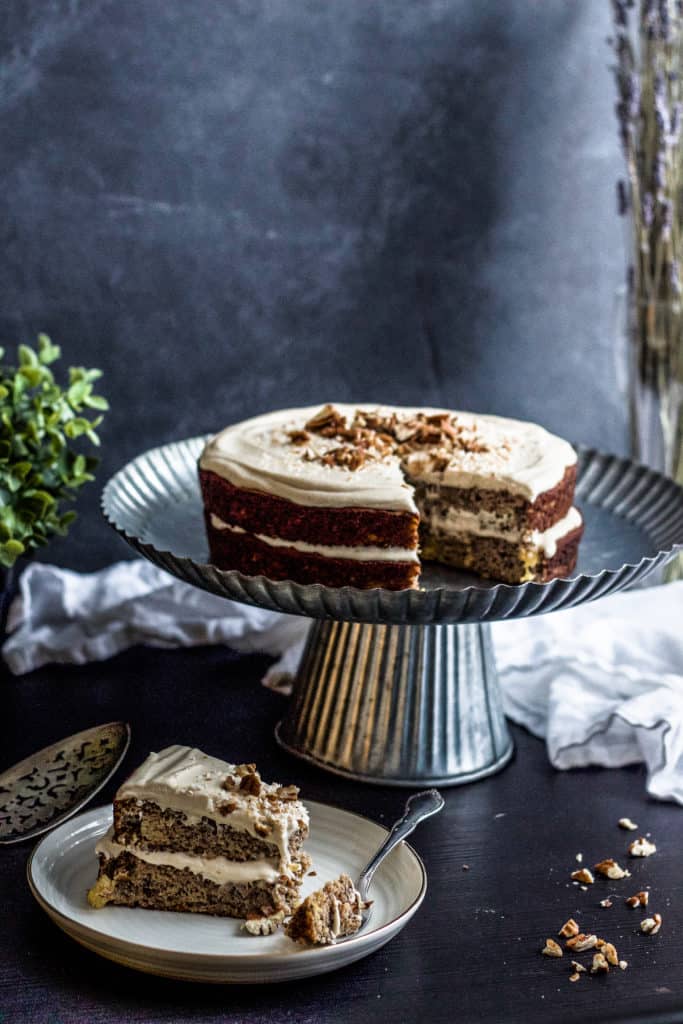 Have a wonderful week!

Paleo Hummingbird Cake + Cashew Cream Icing
Instructions
Preheat oven to 350F and grease two 8" round pans.

In a medium bowl, mix together bananas, coconut oil, maple syrup, eggs, pineapple and vanilla.

In a smaller bowl, whisk together almond flour, baking soda, spices and salt.

Combine dry ingredients into wet and mix until combined. Divide evenly into both pans and bake for 25 minutes, until a toothpick comes out clean.

Cool completely before removing from pans.
For the icing
Blend all ingredients in the blender until smooth. Set in fridge for 2-3 hours or overnight.