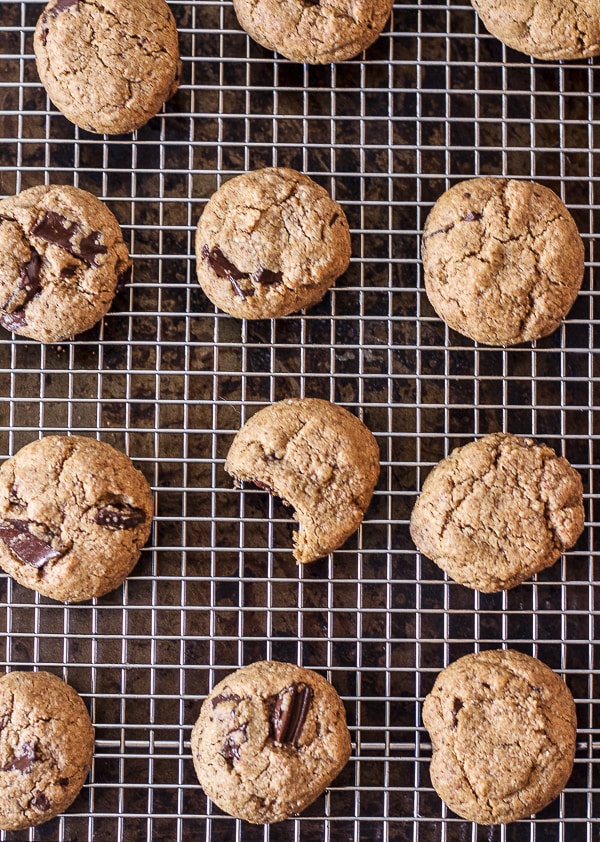 Keeping it short + sweet this week with these Paleo Chocolate Chunk Cookies. I'd love to say this was my recipe, because they are so freakin' good, but no, these babies are courtesy of Texanerin Baking. And let me tell you: they taste like the real deal. Buttery, with ooey-gooey dark chocolate, crisp outside and chewy centre?
I want these to always to be on hand. Always.
You can find the recipe here.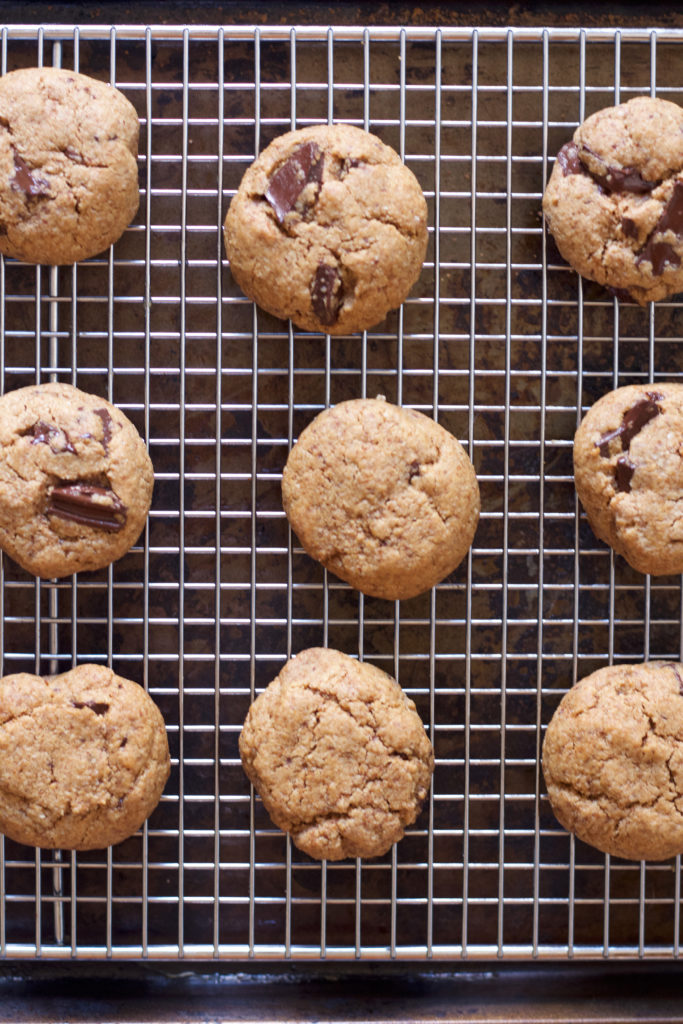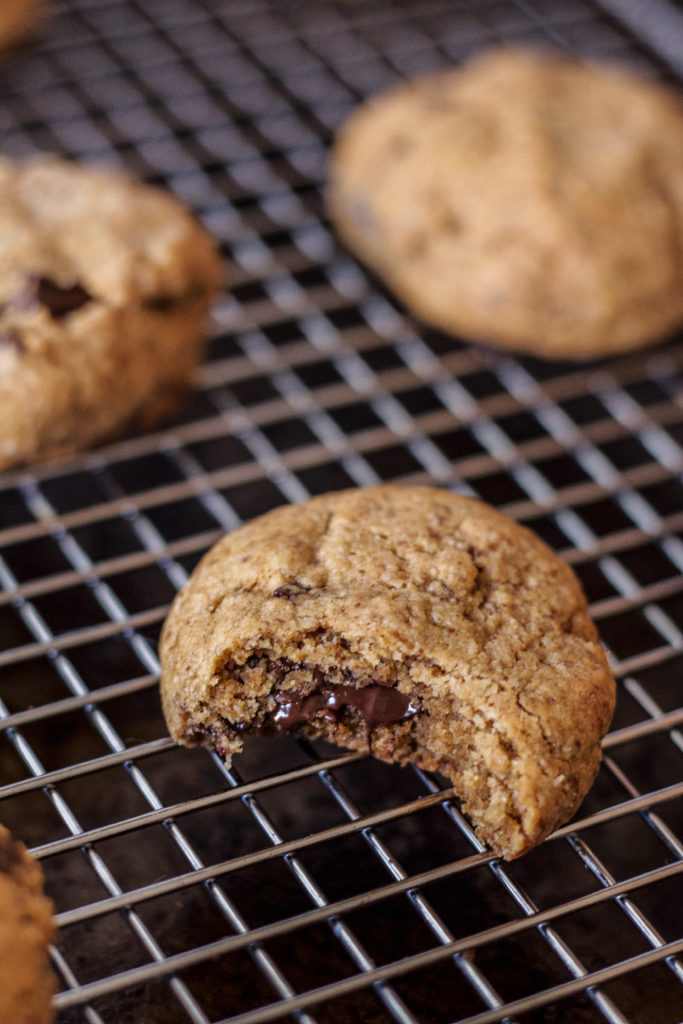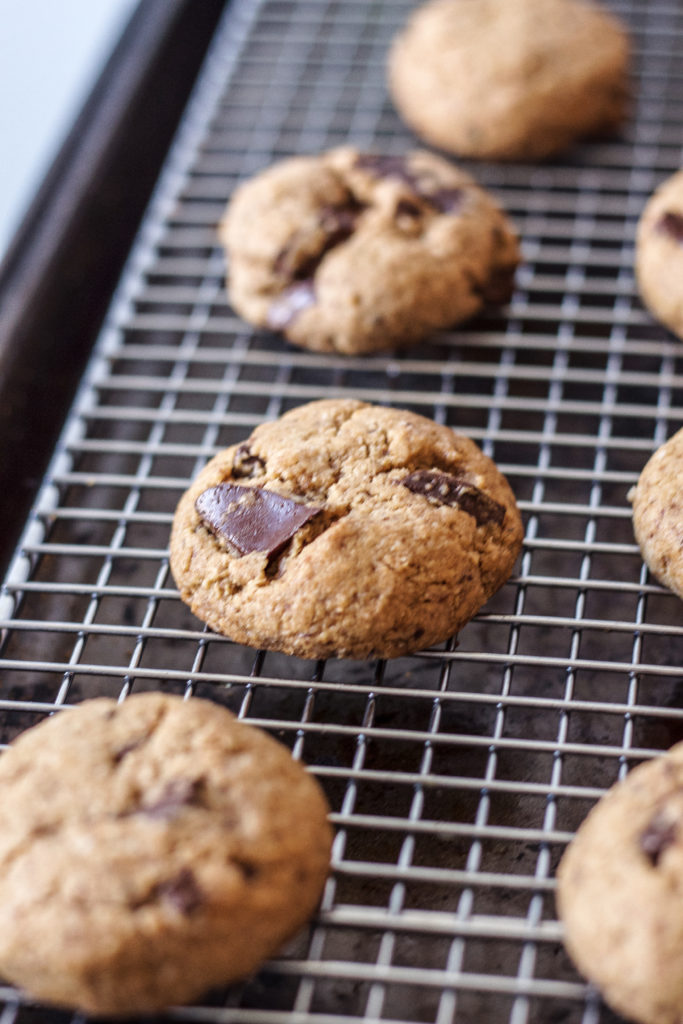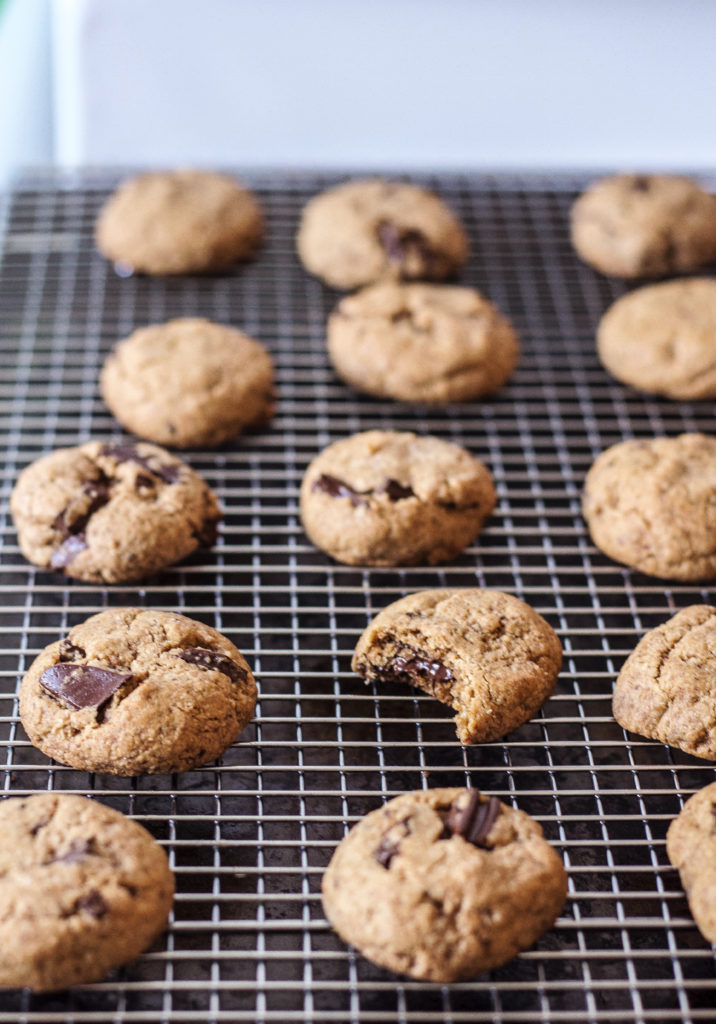 That's all I've got this week. There's been so much going on, I haven't had much of a chance to just chill, you know? To just breathe. So that's what I'm doing tonight (along with my meal prep for the week)–I'm sipping on wine and hanging out with my lady love.
Have a lovely week,