For those of you who are trying to kick coffee to the curb (or at least kick it back a notch) you already know how hard it really is to give up your morning cup of liquid life. There is something incredibly satisfying about starting the day off with a latte instead of green smoothie: it's warm and inviting. A cozy friend to help you into your busy day.
But coffee (love it, though I do) is really harsh on your body. Caffeine itself messes with your blood sugar levels, stresses out your adrenals, and robs you of your B vitamins and prevents your body from absorbing calcium, magnesium and iron. For those of us with a caffeine sensitivity, this can mean feeling more anxious, moody, suffering from headaches, and oh, since it's also a diurectic, peeing non-stop. So while you may not want to quit coffee cold turkey (who could blame you?), why not give your body a rest and feed it something nourishing instead?
Enter the Matcha Latte: delicious, creamy and satisfying. Also, utterly beautiful. Seriously, matcha makes for such a pretty drink. It's also high in antioxidants, great for detoxifying the body and it increases energy without exhausting your adrenal glands. This means that if you have a matcha latte today and forgo it tomorrow morning, you wont spend the rest of the day feeling wildly hungover.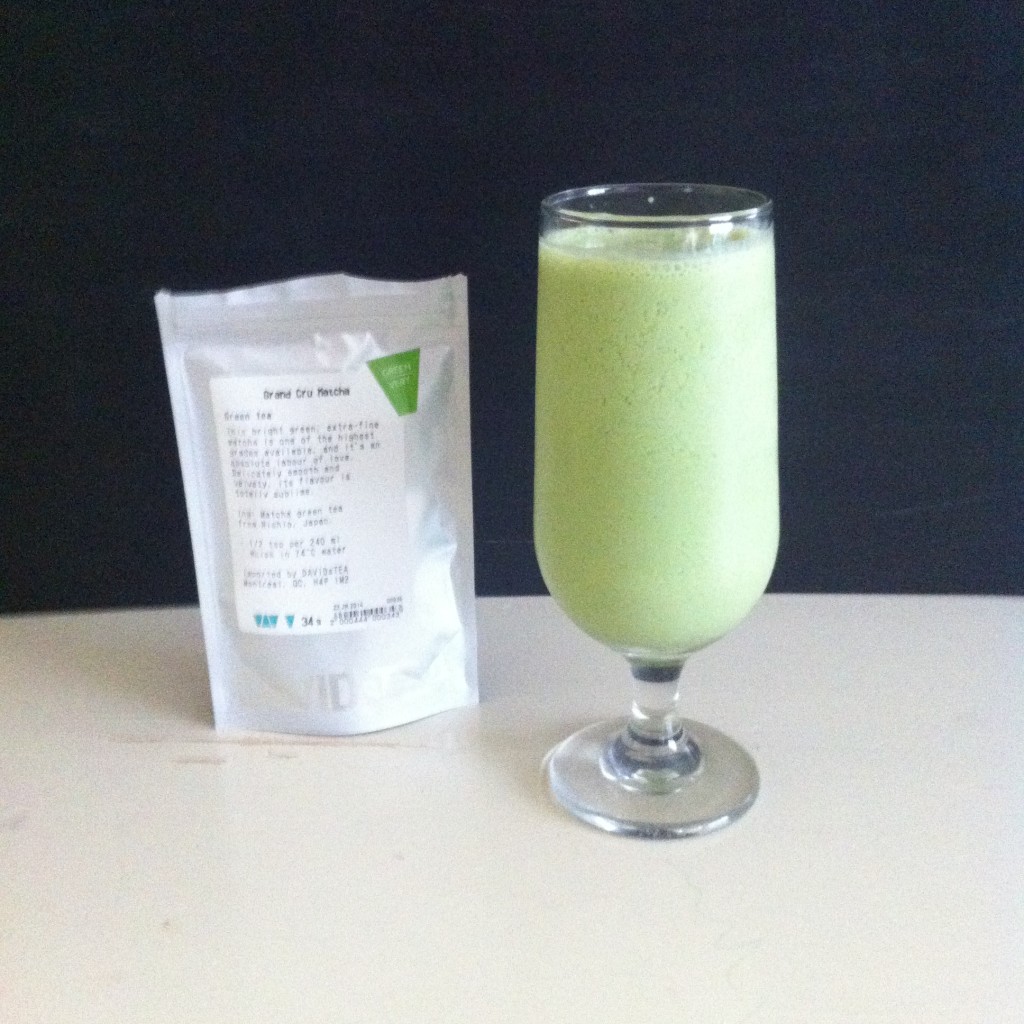 So here's a really simple recipe to start your day off on the right foot:
MATCHA GREEN TEA LATTE
Ingredients:
* 1/2 tsp matcha powder (mine is from David's tea)
* 2 tbsp of hot water
* 1 cup coconut milk (or nut milk)
* vanilla & honey (to taste)
1. Heat up the coconut milk in a sauce pan with the vanilla.
2. Meanwhile dissolve the matcha powder into 2 tbsp of boiled hot water. Whisk until even.
3. Pour the matcha into the coconut milk and blend with an immersion blender, or a frother if you have one!
4. Taste. Add honey if desired. Top with cinnamon, whipped coconut cream, or enjoy as is!