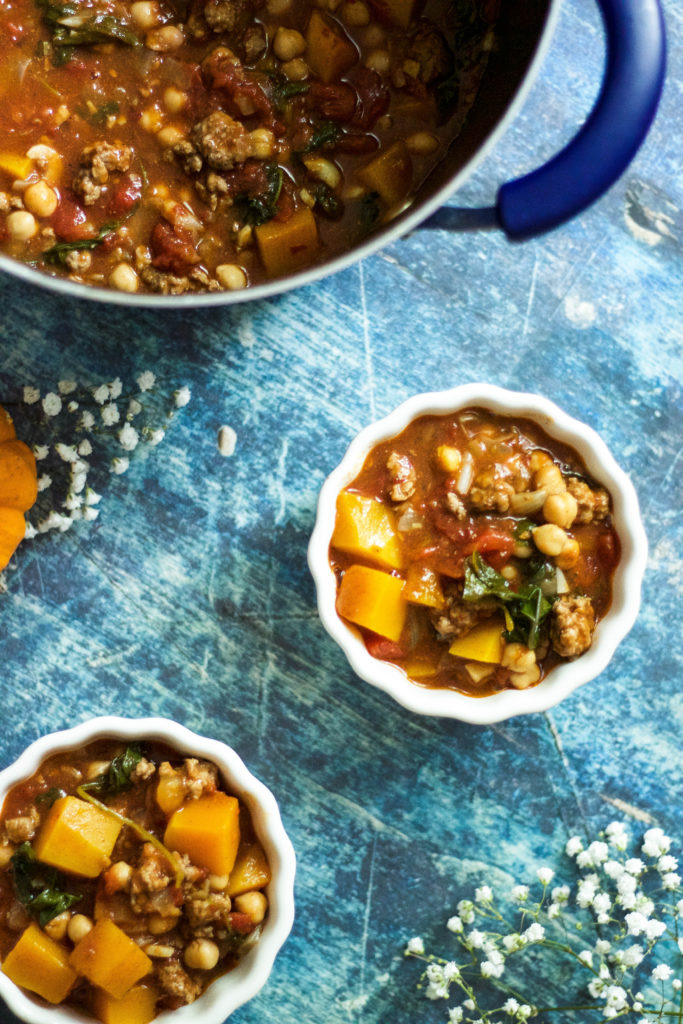 Good morning!
Before we dive in to today's post, can I just talk about my love for Hayley Kiyoko? I'm currently obsessing about her–her music is great. So if you haven't checked her out, you can listen to her here. I am really digging this song in particular. I mean aside from the fact that in every music video she's getting up close and personal with another lady (yay!), her music is just very easy to listen to. So go check it out!
In other news, I've been very in my own head lately. It's interesting, because for the last five or six years, I've felt very good in my own skin, and I've been very certain of who I am and who I'm not. Lately, that has not really been in the case, and I've found myself reevaluating a lot of the long-held beliefs I've had about myself, and about my worldview.
Which I don't think is a bad thing–I think it's good that we get introspective and really analyze our own beliefs, our biases and our assumptions. So that's what I'm doing now. I won't go into any more detail, but since this blog is meant to also deal with having a healthy mind, I think this falls under that and is worth sharing. It's okay to be confused, and not have everything figured out. It's okay to be unsure about yourself–whatever that means to you.
And to add to that, please don't let other people make you feel bad if the way you feel about something is abnormal or different: that does not mean that anything is wrong with you. At all. We create these labels, these ideals, these constructs for ourselves–or more accurately, society creates these things for us–and we feel that anything that deviates from that is wrong, or immoral. We have to look a certain way, be a certain size, check one of two boxes that exclude so many other options available to us (male/female, gay/straight, healthy/unhealthy). It's completely bananas, and it's not black and white. There is no right way to be a person.
We don't need to have all the answers.
Wouldn't life be hella boring if we did?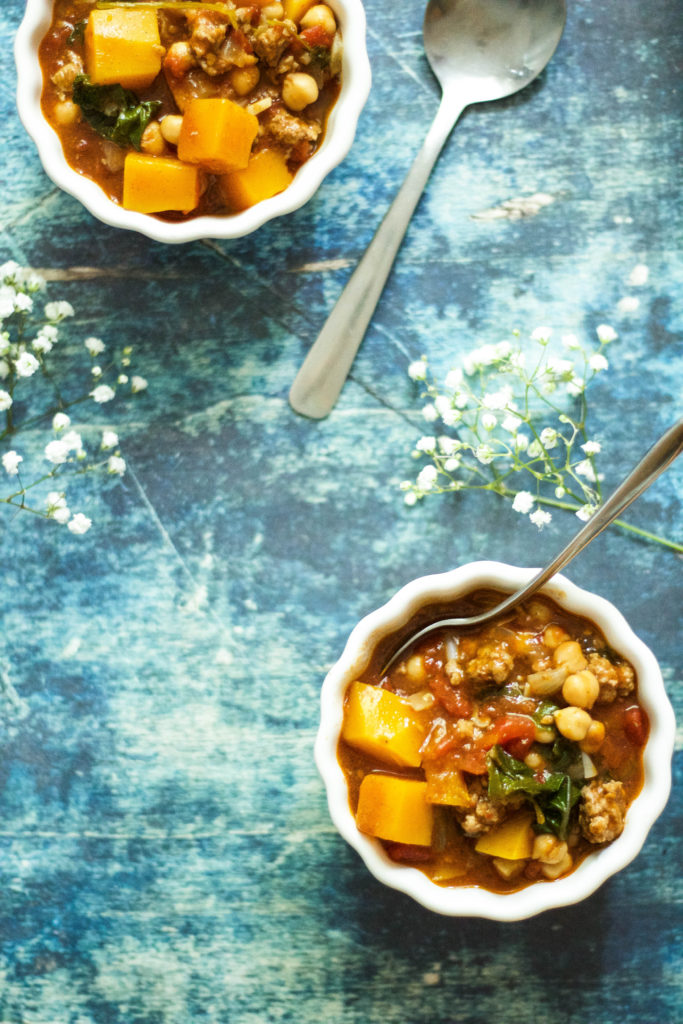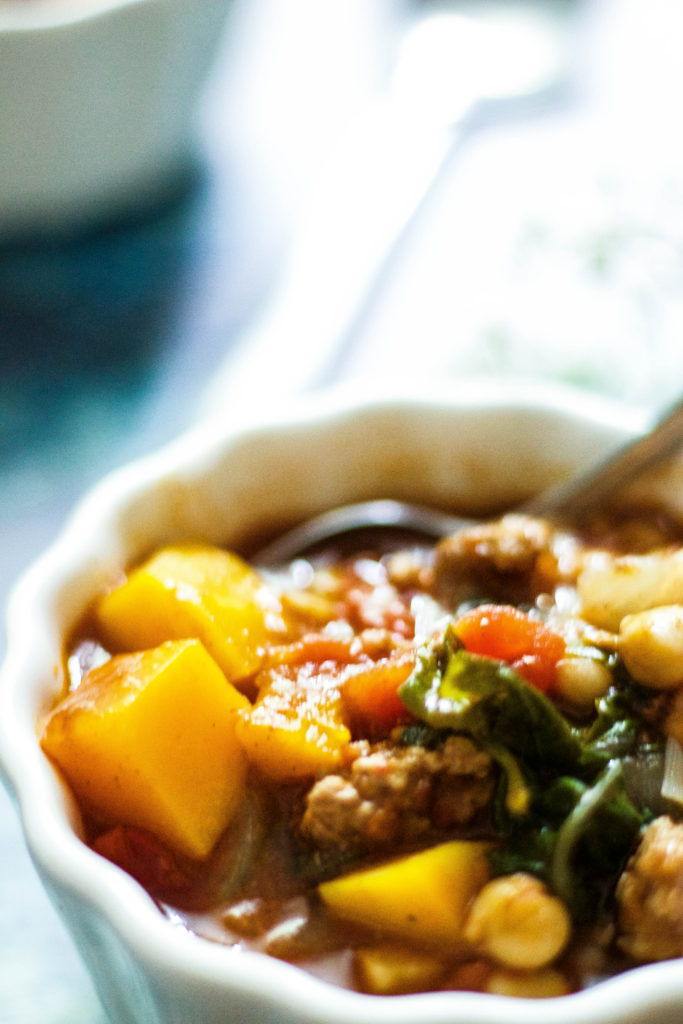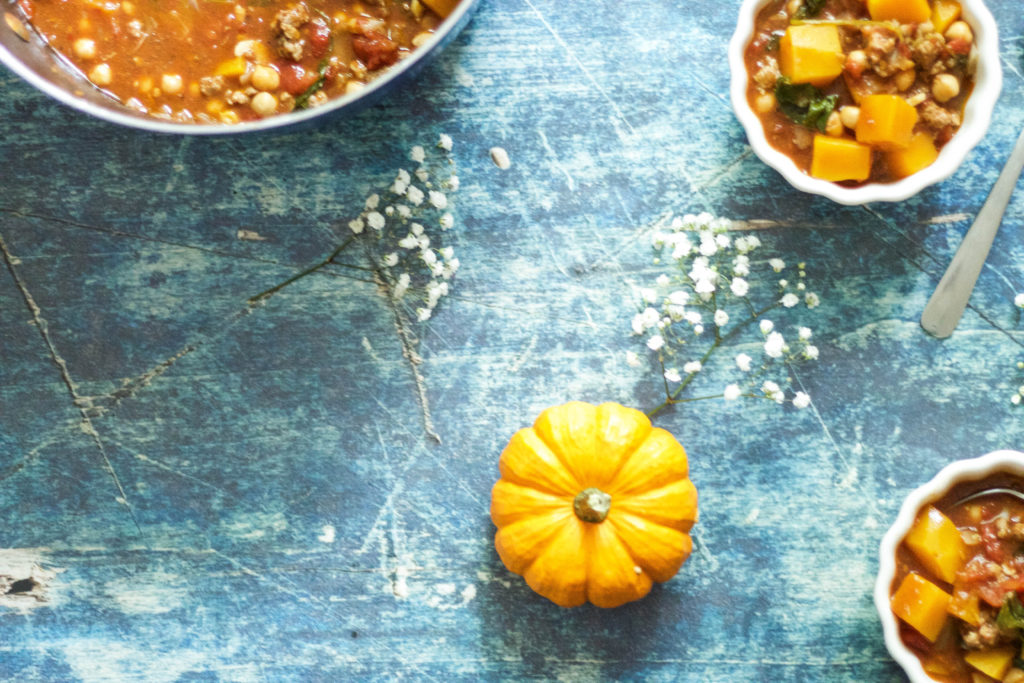 But if you do need something to comfort you while you seek answers, can I recommend this Lamb, Squash + Chickpea Chili? It's got butternut squash, kale, chickpeas, tomatoes. It's flavoured with harissa, cumin, cinnamon. It's real good. Like real good.
If you're not a lamb fan, for taste or ethical reasons (I get it), you can also make this with ground beef. And if you don't eat meat, you can use lentils! It will still be delicious, promise.
This recipe has been loosely (like, real loosely) adapted from Feed Me Phoebe's Moroccan Lamb + Sweet Potato Chili, which I've linked to in the recipe down below!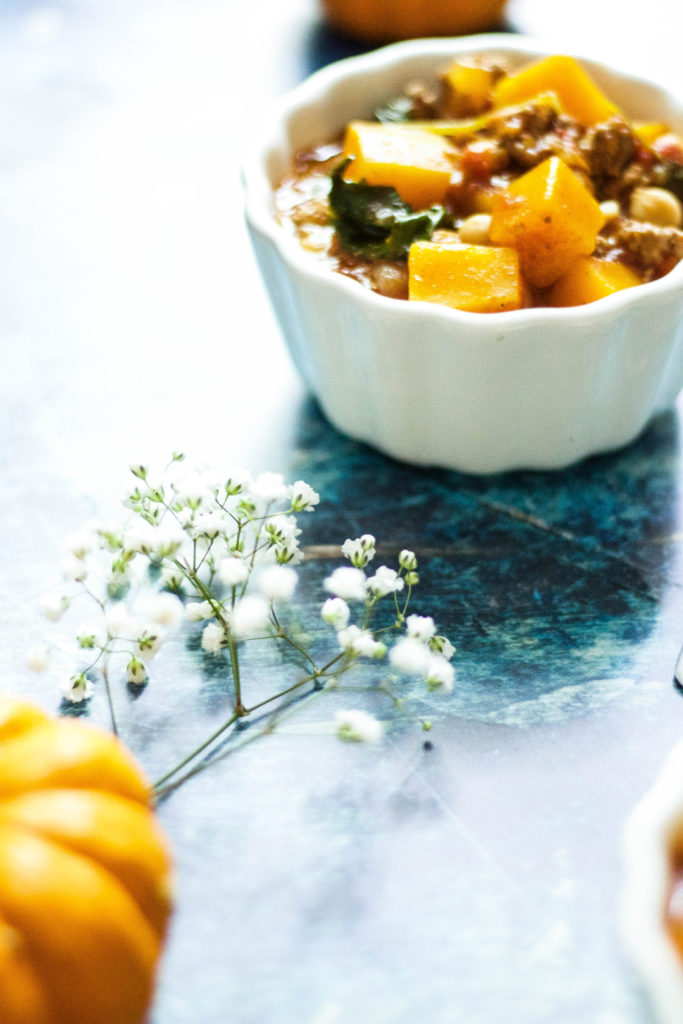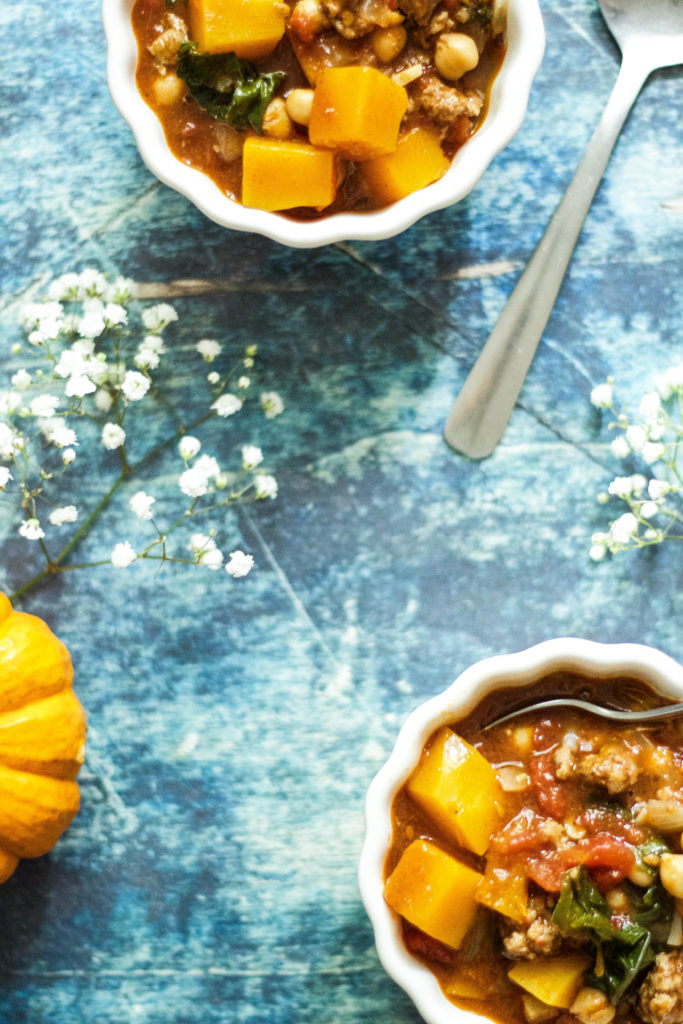 I'm so happy that we're in soup season now. Salads and soups are literally my favourite meals. Food in a bowl–no fuss. That's where I like to be. So now I can dust off the crockpot, and then not use it, because I always forget and just make everything on the stove top. What can you do, right?
The point is, I just love soups, stews and chilis. For one, they're really hard to f*ck up. Although don't you worry, I certainly have (there's a particular vomit-worthy pho I made several years ago that comes to mind. Allie politely ate it and said nothing, until I took a bite, spat it back into my bowl and ordered takeout). But secondly, they are so nutritionally dense! You can pack so many healthy ingredients into one dish, it's unreal. And then you can make it in large batches and live off of it forever. Or a week. Whatever.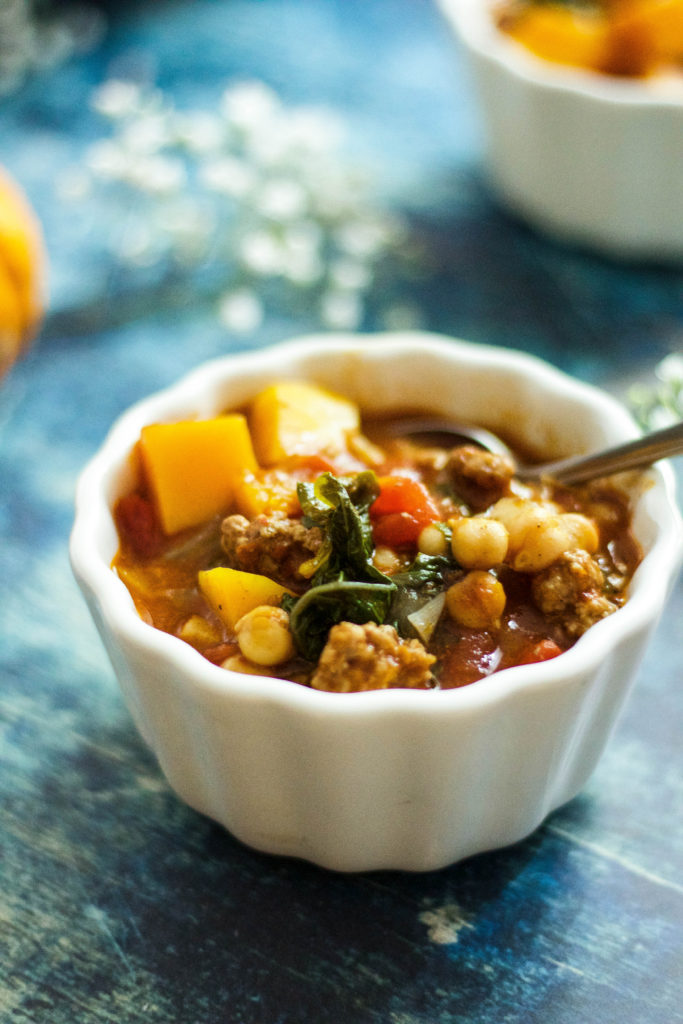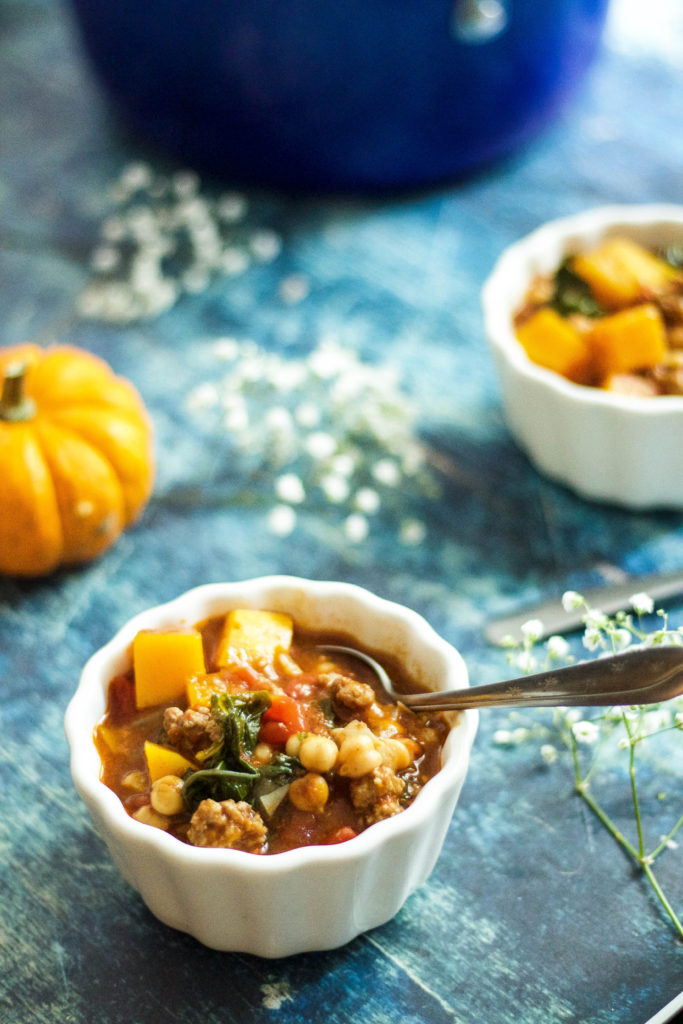 Okay, that's all I have for you today!
Enjoy your Sunday, lovely humans! I hope you cook up something super delicious.

Lamb, Squash + Chickpea Chili
Ingredients
2

tbsp

olive oil

1

onion

diced

1

lb

ground lamb

3

cloves

garlic

minced

1

tbsp

harissa paste

2

tsp

cumin

1/2

tsp

cinnamon

1 28

oz

can diced tomatoes

2

cups

vegetable broth

3

cup

butternut squash

cubed 1/2 inch (about 1 small squash)

1

can chickpeas

drained and rinsed

2

tsp

tapioca flour

optional

1

cup

baby kale

salt

to taste
Instructions
In a large pot, heat olive oil on medium-low heat. Add onions and lamb, and cook until lamb is mostly cooked and golden brown.

Add in garlic, harissa, cumin and cinnamon, and cook until fragrant, about 3-5 minutes.

Add in canned tomatoes, vegetable broth, squash and chickpeas. Simmer on medium-low heat until squash is fork tender, about 20-30 minutes.

If the chili needs thickening, stir in 2 tsp of tapioca flour, and allow to simmer for a few minutes.

Stir in kale, and season with salt.