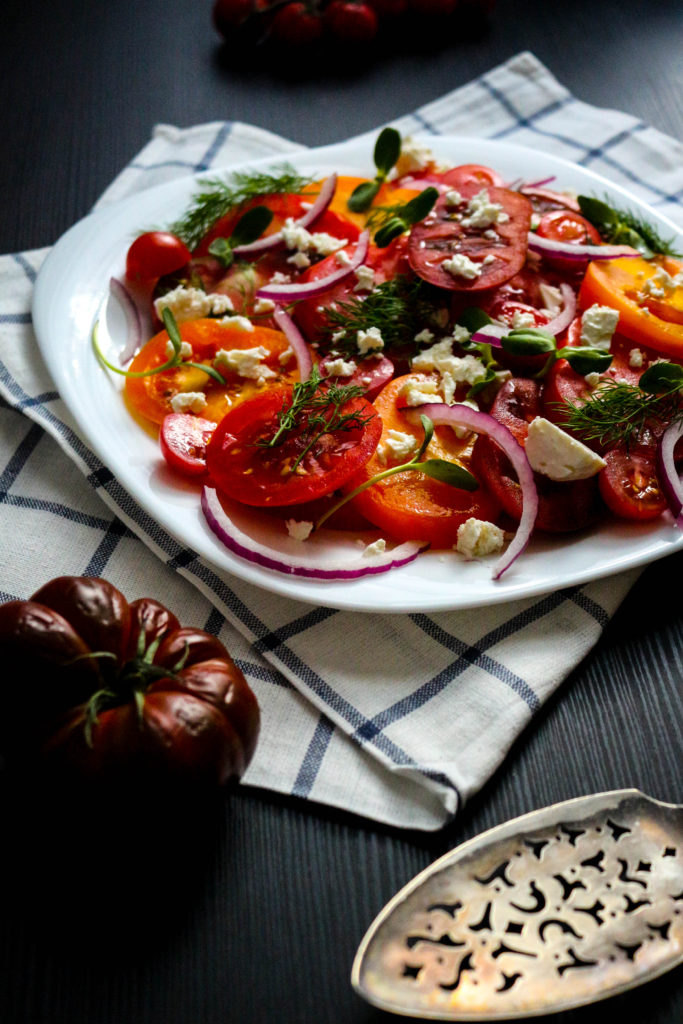 It's hard to believe today is a Monday. It's almost 4pm, I'm still in my pajamas, and aside from the food I've been cooking for the blog, the only thing I've really eaten today is leftover guacamole and tortilla chips.
Ah, weekend living, am I right? Although I did get up at 7:30 this morning to start cleaning my apartment. Why, you ask?
Because I need a life. Or a maid. Fine, you twisted my arm: I'll settle for both. A clean house and a full social calendar. Just kidding. I feel like these last few weeks there really hasn't been any lounging. Nope, there's been dive bars, Beer Fest, herbal medicine workshops, and drag queens–but no lounging. So today, it was me, my pjs and my best friend: Buffy. My hero, my god.
You know, sometimes I have dreams that this blog will be my place to give guidance, where I can adopt this holier-than-thou attitude, and say "don't worry, peasants. Once–long, long (so long) ago, I was just like you. Lost, and unknowing. But now I know better." I can channel my inner Buffy, and take on the world.
But that's not really the truth at all. No, the truth is I know slightly more than I knew yesterday, and in the grand scheme of things, is not very much at all. I want to be the girl who is all about green smoothies and yoga (or holy water and cemetery fights)–but there's melted chocolate on my pajama shirt and yesterday I was sporting a hangover.
And that's good too. It's easy to compare yourself to your hero and feel like you're failing. But you're not, I promise. Whether it's your health goals, career aspirations or travel dreams, it's okay to be messy. To be imperfect. Indulge a little.
Cause healthy living without indulging? Kind of not worth it. Don't get me wrong, there are definitely lines I won't cross (Cheetos. There will never be Cheetos). But I really dislike the All Or Nothing approach to health.
Just do you. Get messy.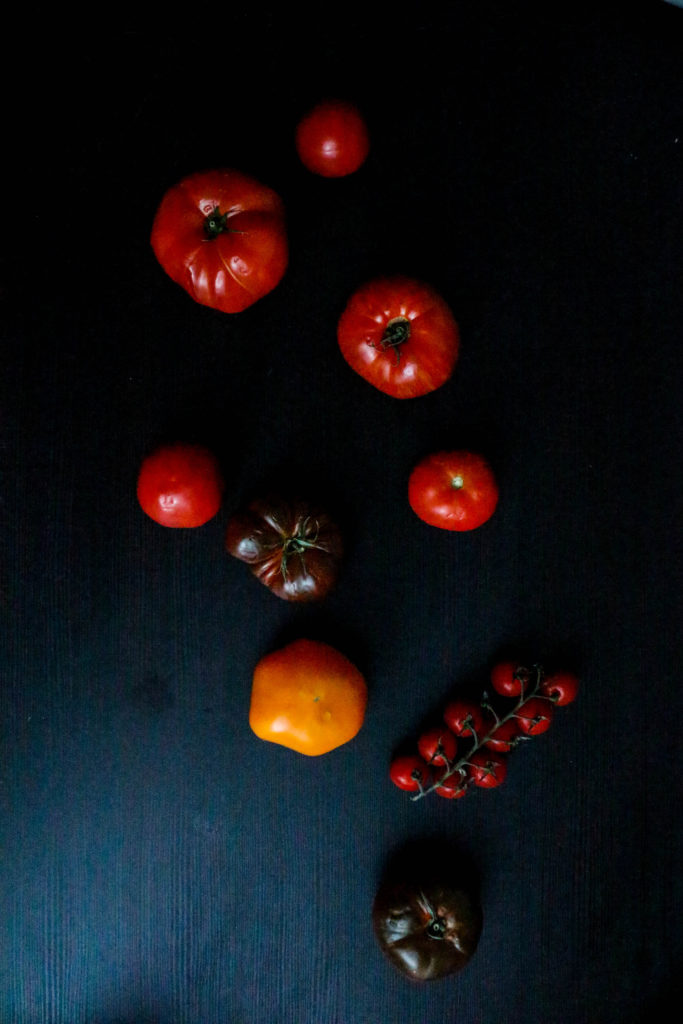 Heirloom Tomato, Feta + Dill Salad
At work we always have heirloom tomatoes hanging around. I took some home, and not wanting to cook them off because they are just so beautiful, I opted for this salad. If you know me at all, you know my love for dill is real. And feta and I are having a moment.
So it seemed to make the most sense to throw them into this easy breezy salad. I'm not actually sure this counts as a recipe. It's little just ingredients stacked on a plate. Nonetheless, it was tasty. Fresh tomatoes are an underrated food. But yum, guys.
If you're looking for a quick meal to throw together, just add a side of protein and you're good to go. Or top with chickpeas or lentils!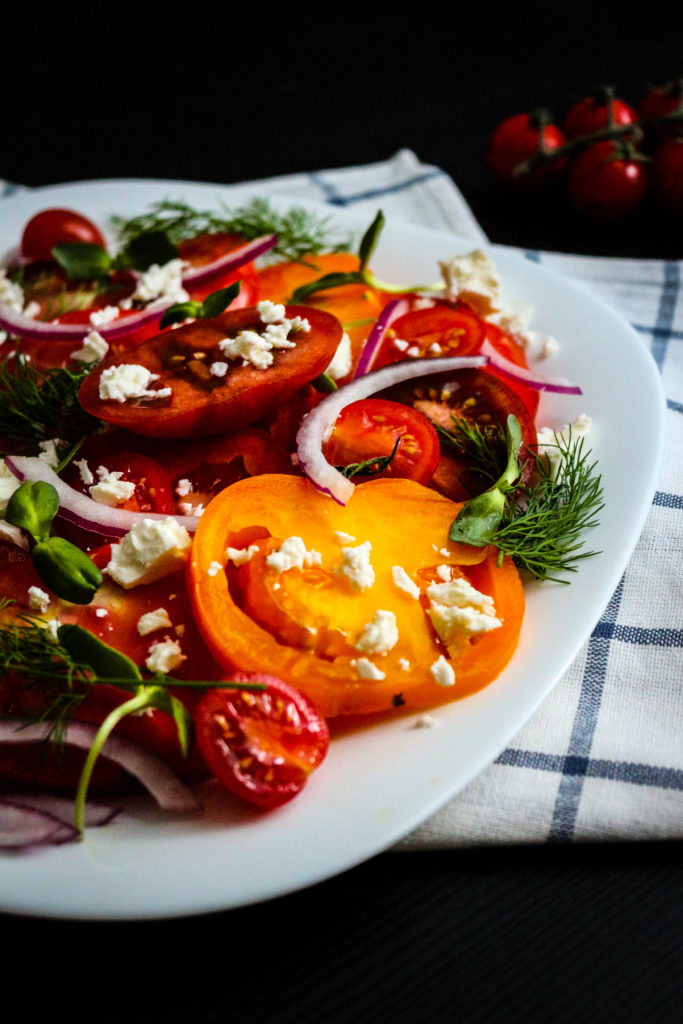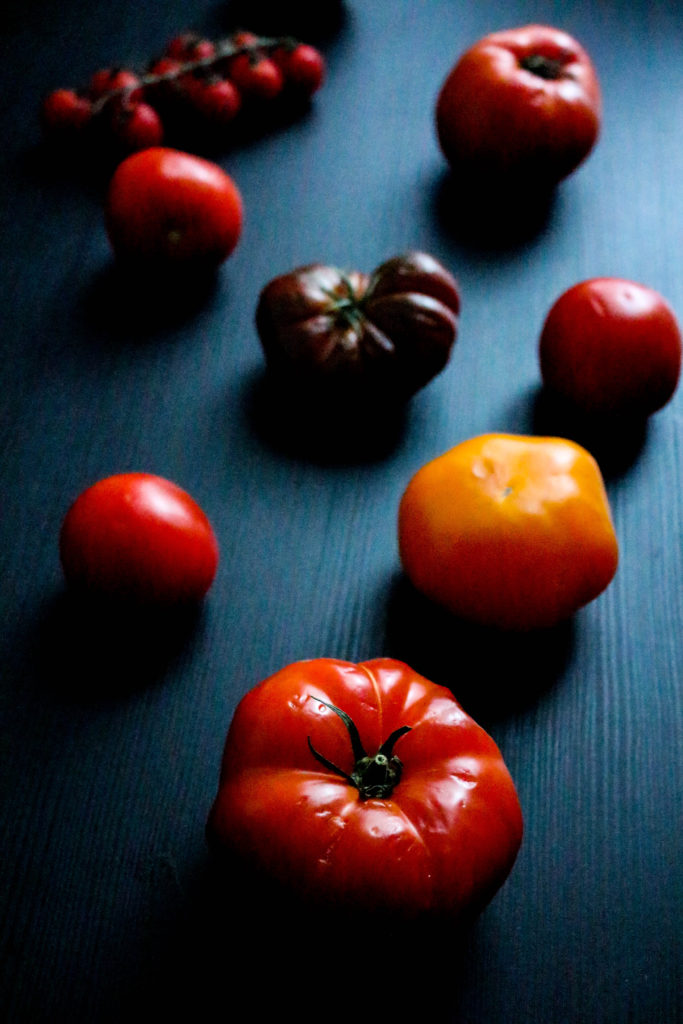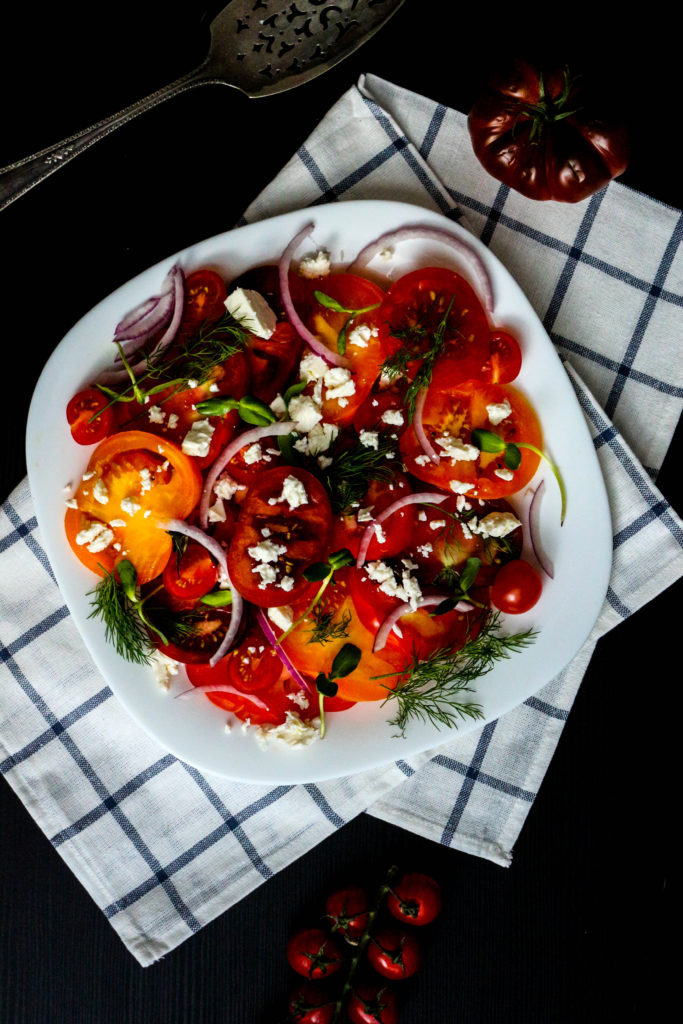 As always, if there's something you're hankering to see and learn more about–let me know in the comments!
Cheers,

Heirloom Tomato, Feta + Dill Salad
2017-08-07 11:48:45
Ingredients
6-8 heirloom tomatoes, sliced
1/2 red onion, halved + sliced
1/4 cup feta, crumbled
3 tbsp dill
3 tbsp sprouts
1 tbsp balsamic vinegar
3 tbsp olive oil
pinch of salt
Instructions
In a small bowl combine vinegar, olive oil and salt.
Place all ingredients together on a serving plate. Drizzle with balsamic oil dressing.
The Nourished Mind http://thenourishedmind.ca/