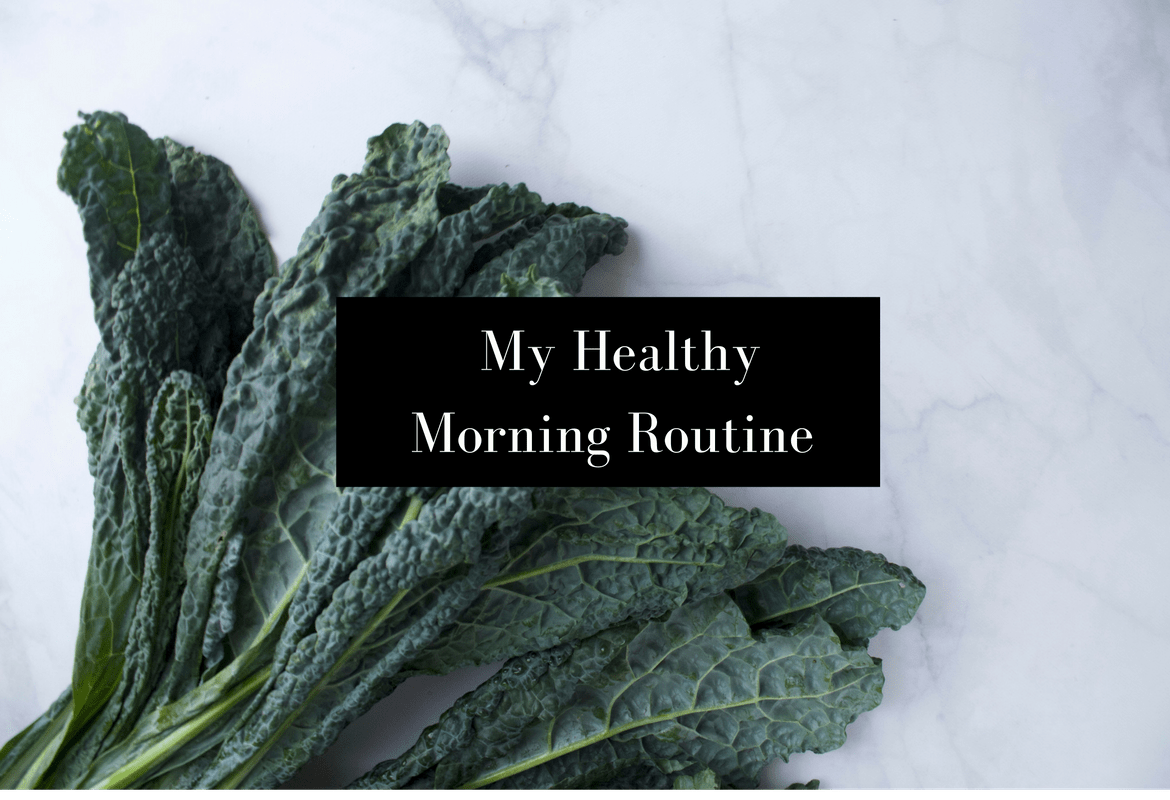 Before we jump into today's post, I have some exciting news:
I am now accepting clients!
So if you've been struggling with your health–maybe you have low energy, or you're trying to lose weight, maybe you always feel stressed, or maybe you just want to learn how to eat a healthier diet–then you should come work with me!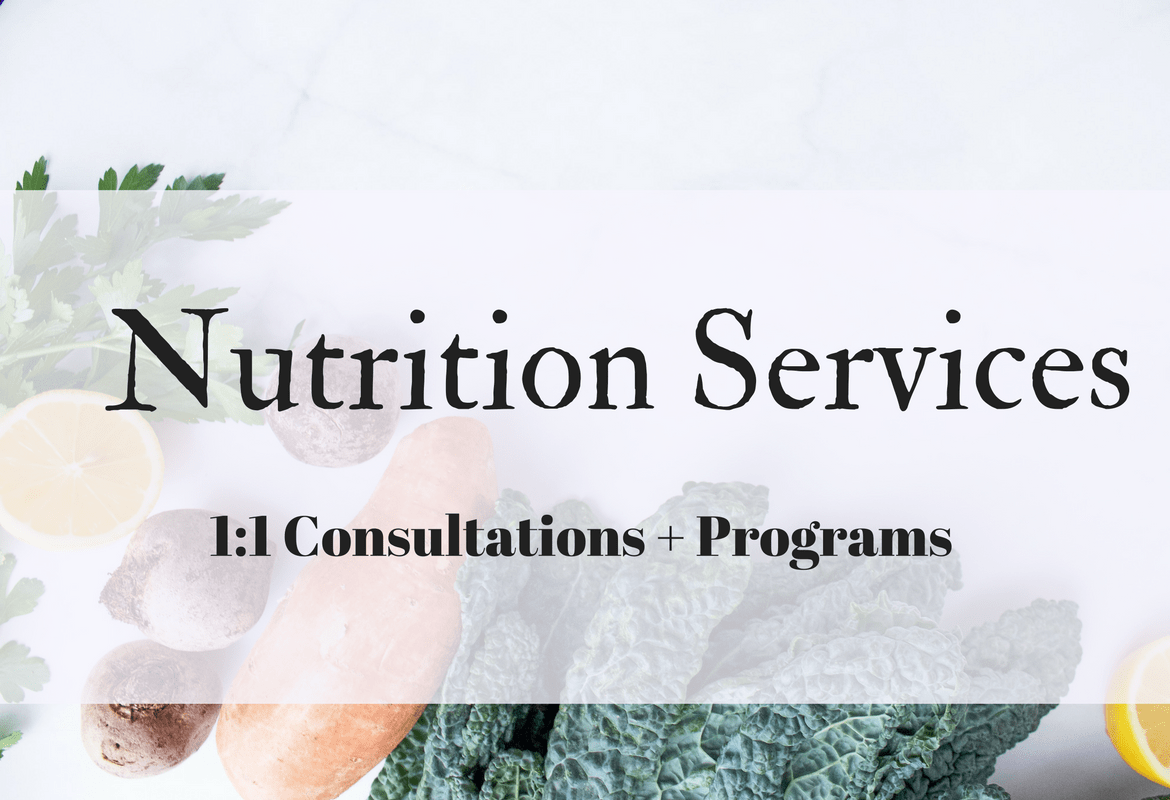 To celebrate I'm giving away a free consultation to the first TWO people to book a session, and a 50% discount to the next THREE people to book a session.
If working with a nutritionist has been something you've been interested in, but maybe unsure about, then I urge you to shoot me an email at tisha@thenourishedmind.ca and we'll discuss whether we'd be a good fit!
Okay, on to the post!
My Healthy Morning Routine
Does anyone else just love to know another person's daily routine?
Cause I certainly do. But I'm nosy like that: I want to know when you wake up, what you eat for breakfast, what the inside of your pantry looks like and where you bought that cute coffee mug.
So today, I'm going to share my morning routine and the healthful practices that I incorporate every single day to feel calm, focused and productive–and to feel like I'm being my best self.
We've all had those days: we wake up late, we feel rushed, we didn't get to eat breakfast or even sit down. We show up to work only to realize we forgot that thingamajig that gets the job done (in my case, that's usually my knife roll or planner) and then we're frustrated and irritated for the rest of you day.
That's why I love my morning routine. I mean, imagine having a set morning routine that allows you to go to work feeling accomplished, energized and organized for the day. Like you've already started off on the right foot. Tempting, no?
So here's what I do, every single day, to make my health and wellbeing a priority!
1.Drink Water
The second I wake up, I chug some water. I keep a water bottle beside my bed before I go to bed, so in the morning I can drink as much as possible, about 1 litre. This is because when you wake up, your body is already dehydrated from a night of fasting. Water also helps to boost your metabolism by roughly 24%, by inducing thermogenesis. Studies also show that even mild dehydration (1-3% of body weight) can impair mood, memory, and cognitive performance.
2.Bulletproof Coffee
If you haven't heard of Bulletproof or Butter Coffee, it's basically blending your coffee with butter and/or MCT oil. Sounds crazy gross right? Actually it's not–it makes your drink foamy, as though you've added in a little bit of creamer to it. I drink my coffee every morning with 1 tablespoon of MCT (medium chain triglycerides) oil. Why? Because adding fat to your coffee keeps you full longer, eliminates cravings, and boosts your energy and your brain function.
MCT oil, which comes from coconut or palm, is made up of medium chain triglycerides, which are fats that are easily and immediately absorbed by the body. This fat is then converted into ketones, which the brain can use as instant energy. The great thing about fat is that it is slowly used by the body–unlike glucose, which causes a quick spike and crash, leading to blood sugar imbalances, cravings and irritability.
You can get a good overview of MCT oil here.
3.Tongue Scrape
I have been doing this for years–once you try it, you can never go back! Tongue scraping is exactly what it sounds like: in the morning when I brush my teeth, I use a tongue scraper to scrape off all the white gunk that accumulates on your tongue after a night of sleeping and detoxing. Research shows that tongue scraping is more affective than teeth brushing for eliminating oral bacteria. Tongue scraping eliminates bad breath, helps you to better taste your food, and even boosts your immune system by aiding one of your body's natural detox channel.
4.Move My Body
Early morning exercise is amazing for oh so many reasons. It increases your energy levels and your mental clarity, gives you a healthy dose of endorphins for the day, and even boosts your metabolism so that you continue to burn calories for up to 14 hours after exercising. Research shows that people who exercise in the morning also sleep better at night, and can reduce their blood pressure by up to 25% at night–while those who worked out after 1pm did not get those benefits.
Even if you hate morning workouts, or simply don't have the time, try to make the most of these benefits by squeezing in a few power yoga poses or brisk walk. I take my dog on a 20-30 minute walk every morning, and on the weekends, I make sure to schedule my workouts (either classes or at home) first thing in the morning!
5. Make My Brain Boosting Smoothie
Of all the smoothies I've tried in my life, this guy is still my go-to. My OG. My one true love. It is just packed with brain healthy foods, that keep me full and feeling awesome.
Blend together:
1/2 banana (optional)
2 large handfuls of greens (I alternate between kale and spinach)
1/4 cup frozen blueberries
1/2 cup almond milk
1 tbsp cacao powder
1 scoop collagen powder (I use this one) or protein powder of choice
1 tsp chia seeds
6.Gratitude Journal
Gratitude has a myriad of benefits on mood, happiness, self-esteem and even relationships. I use the 5 Minute Journal to quickly jot down the things that I'm grateful for every morning–my family, my friends or even just a hot cup of (bulletproof) coffee!
7.Plan My Day
Finally, I like to pull out my planner and write down my goals for the day. I try to stick to three things that are the most important, and then I also have a running list of weekly to-dos, monthly goals, yearly plan, health goals, business goals, life goals and travel goals. (Okay, I'm a little obsessed with planning, I know.)
So there you have it! Here is my daily morning routine!
What are your daily non-negotiables? Let me know in the comments!