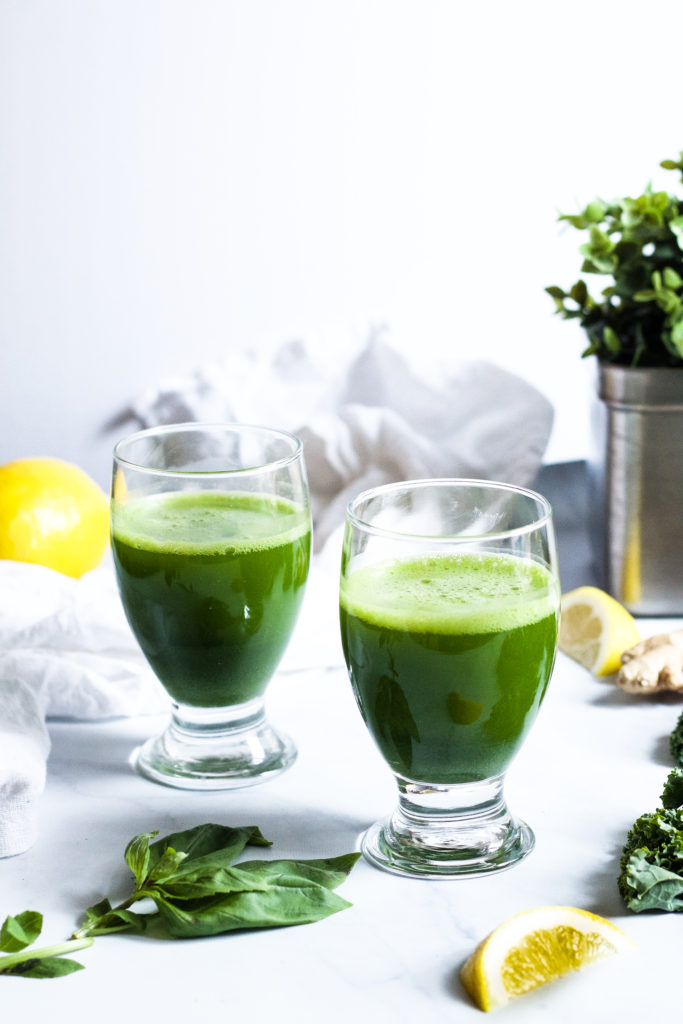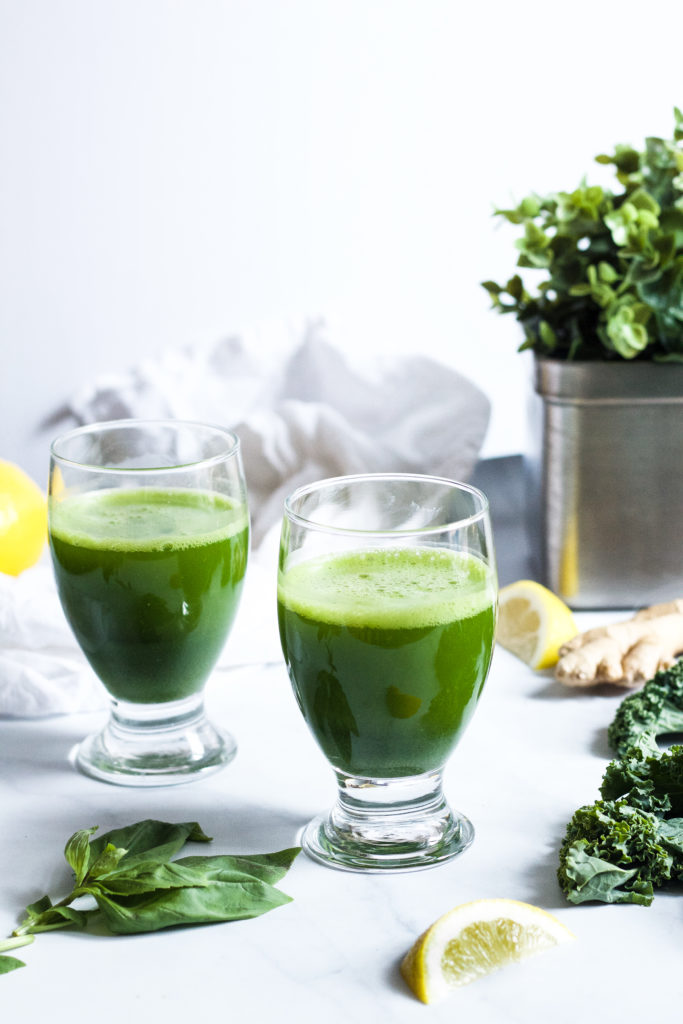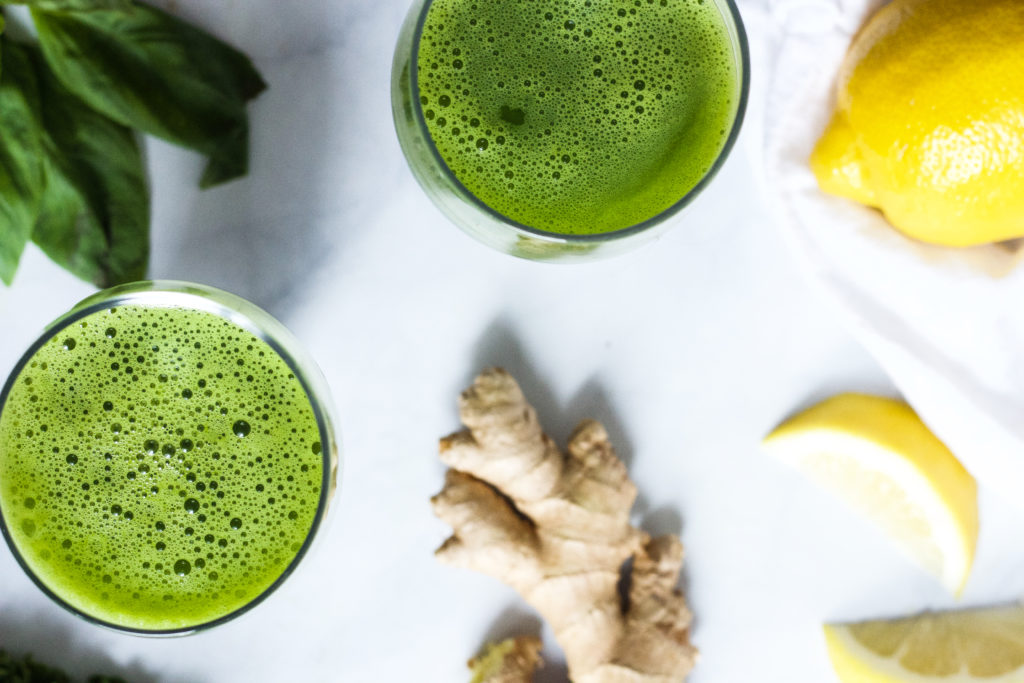 Happy Family Day! (a.k.a. pajama + lounge day)
I am super excited to share this wicked easy recipe with you. Like super excited. Why, you ask (tentatively)? Because, YOU DON'T NEED A JUICER FOR THIS.
Okay, let me take you back down memory lane for a second, alright?
Years ago, I bought a juicer. And it was expensive. And I was hella excited. So I carried the heavy beast of a machine all the way home, and I bought a ridiculous amount of (organic) produce, and, with the biggest grin on my face, I embarked on the Hero's Journey–because let's be real: something about juicing makes us feel like we really have our shit together.
But here's the thing: I hated it. As in despised. For one, my juicer was super loud. It was messy, and would often end with juice on my freakin' ceiling. And it was such a pain to clean. Oh, it was awful. So, defeated after a mere week with my new toy (and now arch-nemesis), I returned it, and vowed to never juice again.
Until now.
Making juice in the blender is so brilliant, and so easy. You simply throw it all in the blender, strain it through a cheesecloth and voila! Done. The whole thing takes less than 10 minutes, and you can make it in batches to last you a few days. Seriously, I don't know why I haven't been doing this sooner, but I'm telling you: it's great.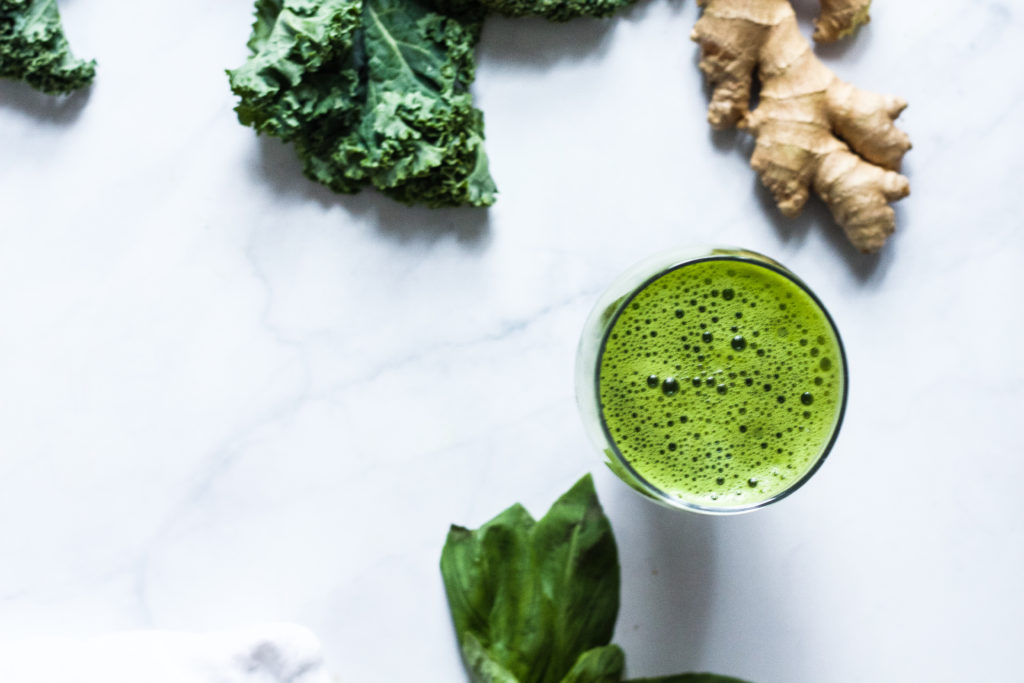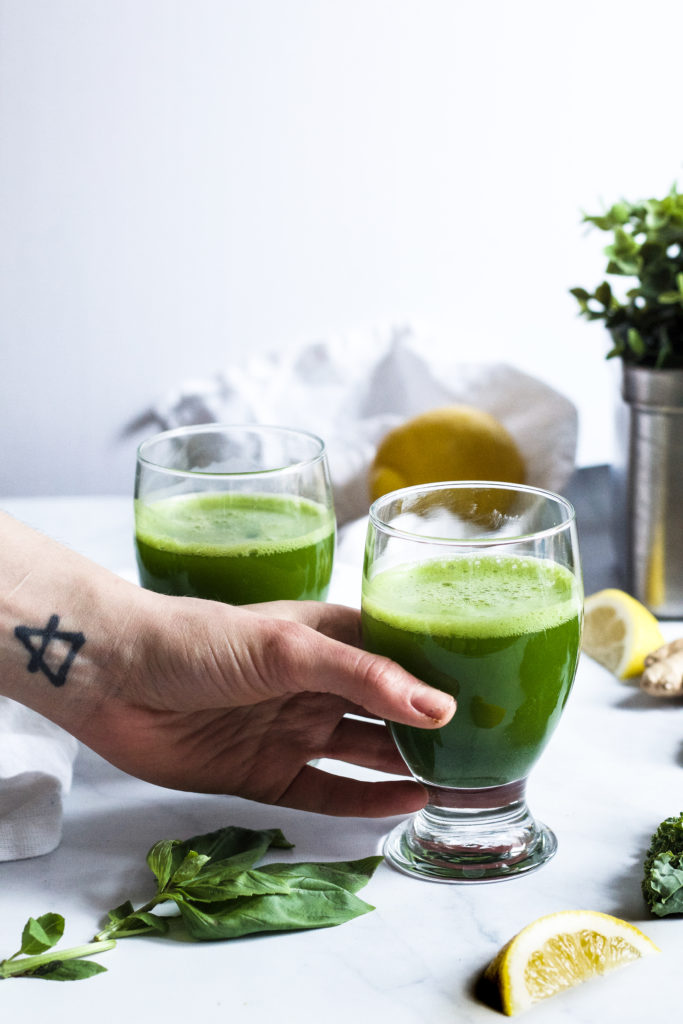 This Green Detox Juice is also super lovely. It's not sweet at all. In fact, it's quite tangy. But this is how I personally like my juice. Whenever you drink juice it's important to stick to juices that are mostly vegetable based, and low in sugar. This is because juices don't have the necessary insoluble fibre to slow down the absorption of the sugar in your blood stream, which in turn spikes your blood sugar (and your insulin), and causes everything from energy crashes, to hangry cravings, and potentially weight gain.
The other important thing to keep in mind with juicing, is that you should treat it as a snack or a meal, not a drink. But it is a drink, Tisha. I know, I hear ya. But juices still contain carbohydrates (and sugar) and can negatively impact your wellness goals if you treat it like water and drink it alongside a meal. Instead, have it as a midmorning snack, or pair it with one piece of avocado toast for a well-rounded breakfast.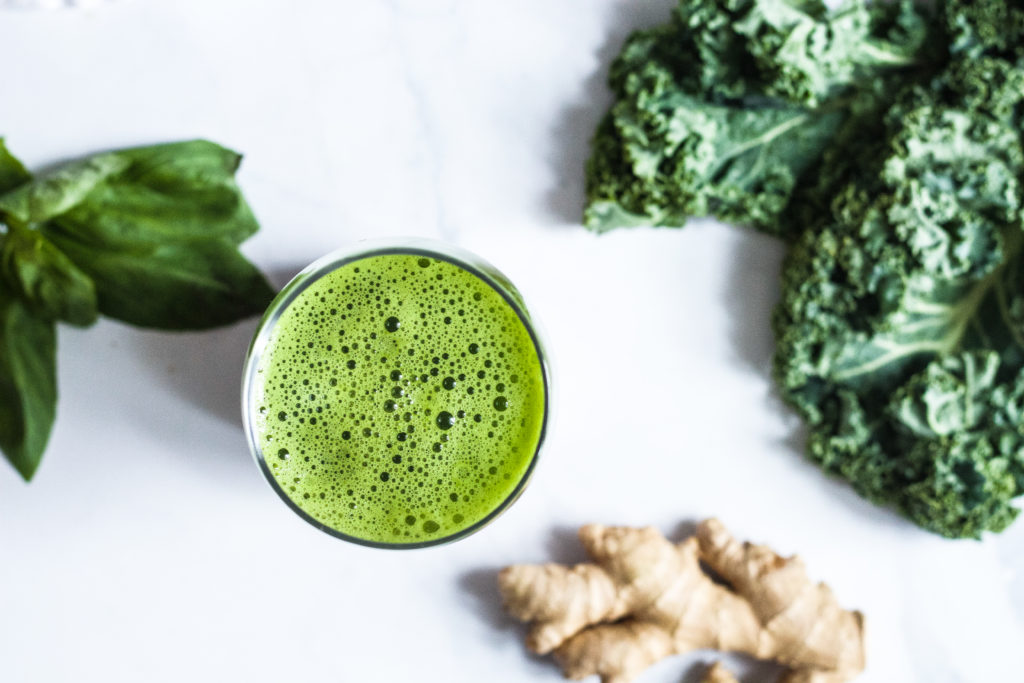 So what are the health benefits of juicing?
It's super high in vitamins and minerals–and that's getting immediately absorbed.
High in antioxidants that protect the body from inflammation, free radical damage and disease
It helps to detoxify your liver by providing the body with vitamin C, b vitamins and antioxidants–this can lead to an increase in energy and less sluggishness.
Research shows that juicing can improve your gut health, meaning better digestion and less bloating, and even weight loss
So what do you think? Are you about juicing? How about unfancy blender juicing? Let me know your thoughts in the comments below and if you're not already, be sure to subscribe to the blog!
Have a wonderful, wellness-inspired week!

Green Detox Juice
A quick and easy green detox juice made with basil, lemon, celery, apple, kale + ginger!
Ingredients
4

stalks celery

chopped

1/2

cucumber

chopped

1

green apple

chopped

2

cups

kale

destemmed

1/4

cup

basil

juice of 1 lemon

1

inch

ginger

sliced

1

cup

filtered water
Instructions
Combine all ingredients in a blender and blend until smooth.

Pour contents through a cheesecloth to strain out juice. Discard pulp.

Store juice in a mason jar and keep in fridge for up to three days.