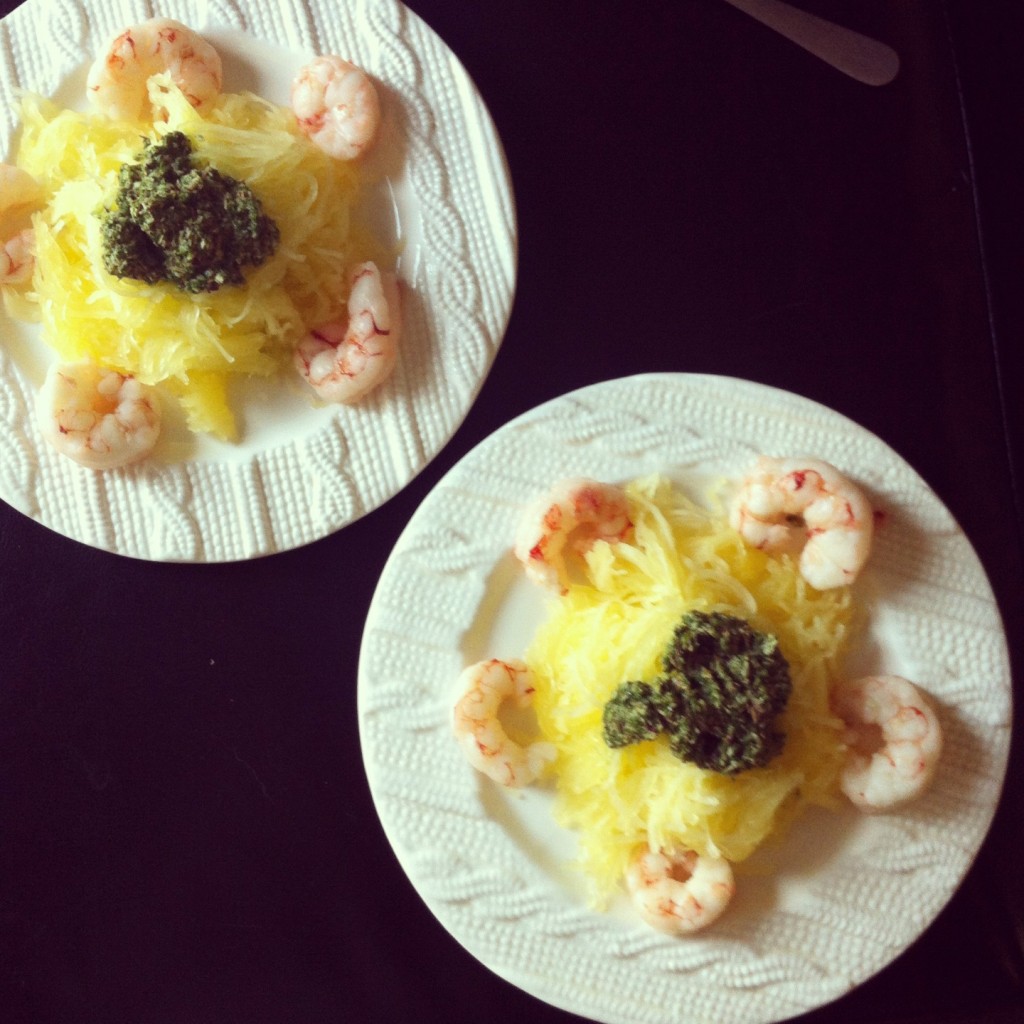 I don't know about you, but the summer weather makes cooking seem like the most unappetizing idea ever. When I come home from work, all I want to do is collapse on the couch, snuggle with my cat and watch an episode of Dollhouse (or *insert new TV obsession here*). There's a certain lazy  laissez-faire spirit that takes over when the weather is warm and your clothes are sticking to your body. You'd rather someone else do the cooking, while you reap the rewards, no? But of course, most of us can't afford to have someone cook for us every day, and when you're tired, sometimes convenience wins out over health.
Thankfully, there are people out there who do most of the work  for you: they come up with recipes that are easy to follow and equally delicious. These people are my favourite. 
This Pesto Spaghetti Squash recipe is from paleo food blogger Karen over at holisticallyengineered.com . This was super easy to make, the prep only took a few minutes, and yet it still looks like a gourmet meal (minus my lack of photography skills mind you).
Follow this link for her recipe! I added the shrimp to the recipe, which I pan fried in butter for 2 minutes.
Hope you're all having a wonderfully laid-back day and enjoying those small, easy ways we can better our health!
-Tisha