Chocolate Maca Zucchini Muffins
Holy moly. You need to eat these. Okay, true, I say this a lot. But I mean it a lot. And trust me, you will not regret making these. They are ooey-gooey chocolate-y goodness. I love baking with almond flour, because, when done right, you can't even tell it's gluten free. None of that dry, dense, crumbly texture that's typical of gluten-free baking. Nuh uh. These guys are moist, sweet and uber decadent.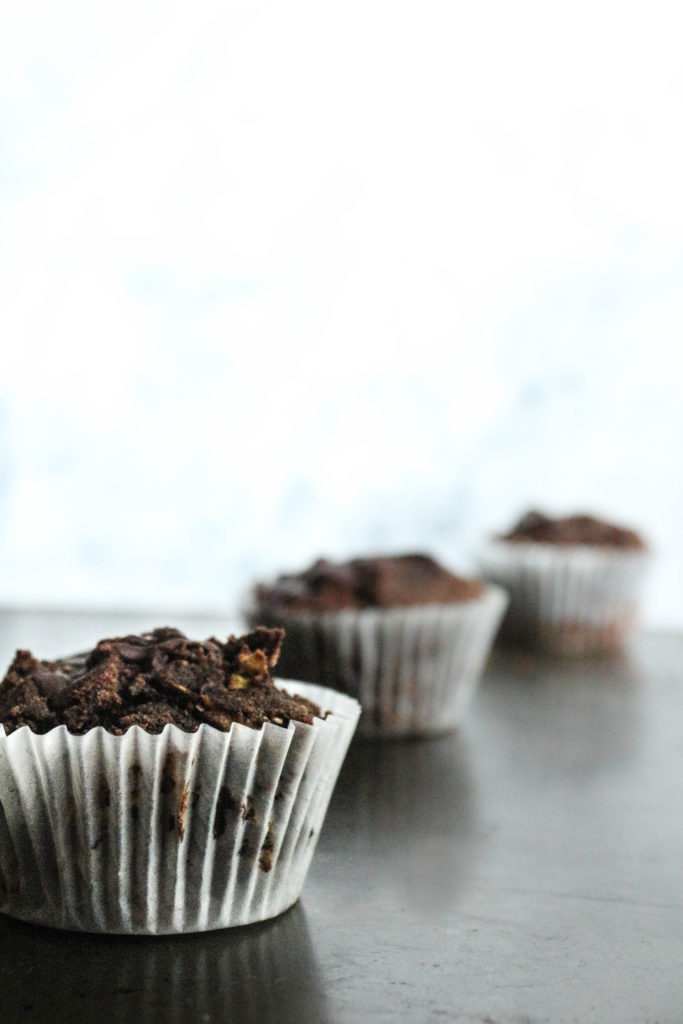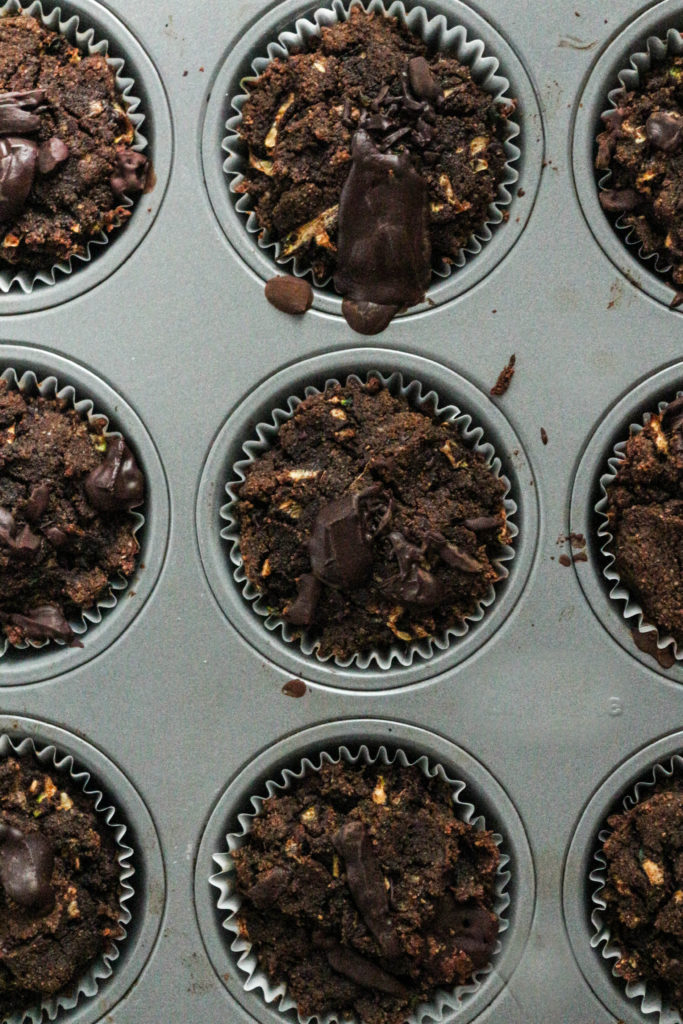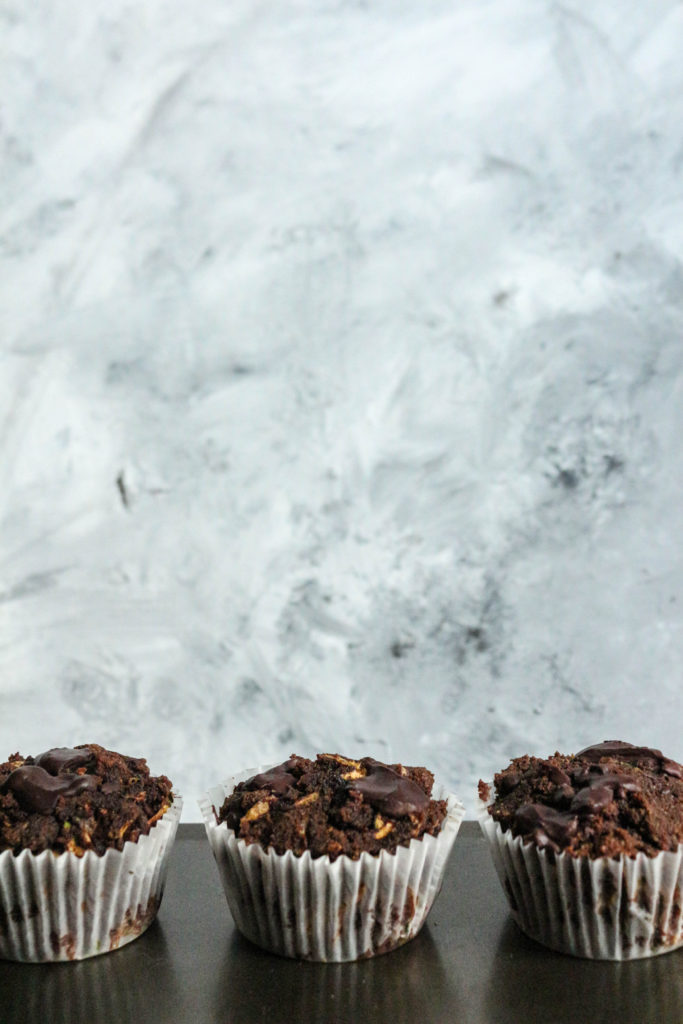 I am just all about the baked goods this week. Work has been bananas (as in b-a-n-a-n-a-s) and so I've found myself stress-eating and reaching for whatever chocolaty goodness there is on hand. The result? A sore throat from all the sugar, and super low energy. No one wants that.
The solution? These beautiful muffins! High in protein and fibre (thanks to the almond flour and zucchini) these guys are also free of refined sugar and contain maca!
What The **** is Maca?
Glad you asked. Maca is a peruvian tuber in the cruciferous family (the same famjam as broccoli, cauliflower and Brussel's sprouts) and is a known adaptogen. In other words, it helps to boost your energy levels and athletic performance! Studies have also shown that maca can improve cognitive function by improving mitochondrial function.
Research shows that maca can even boost your libido, especially in men. Just saying.
Of course, you can totally omit the maca if you're not into it–these bad boys will still be super delicious. Cause it's chocolate with more chocolate inside. Who doesn't want that?!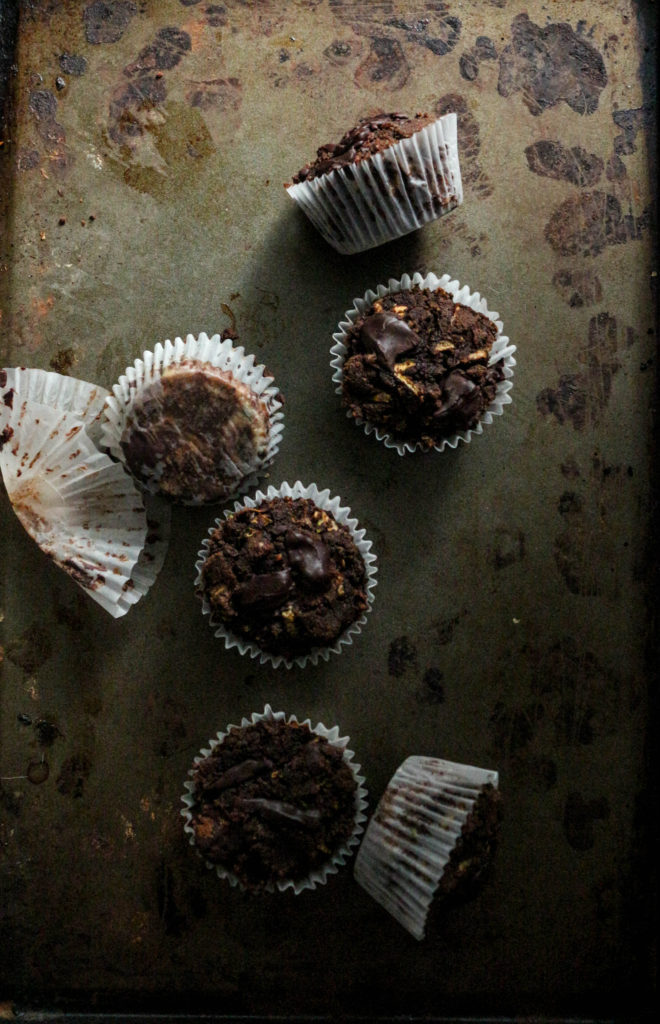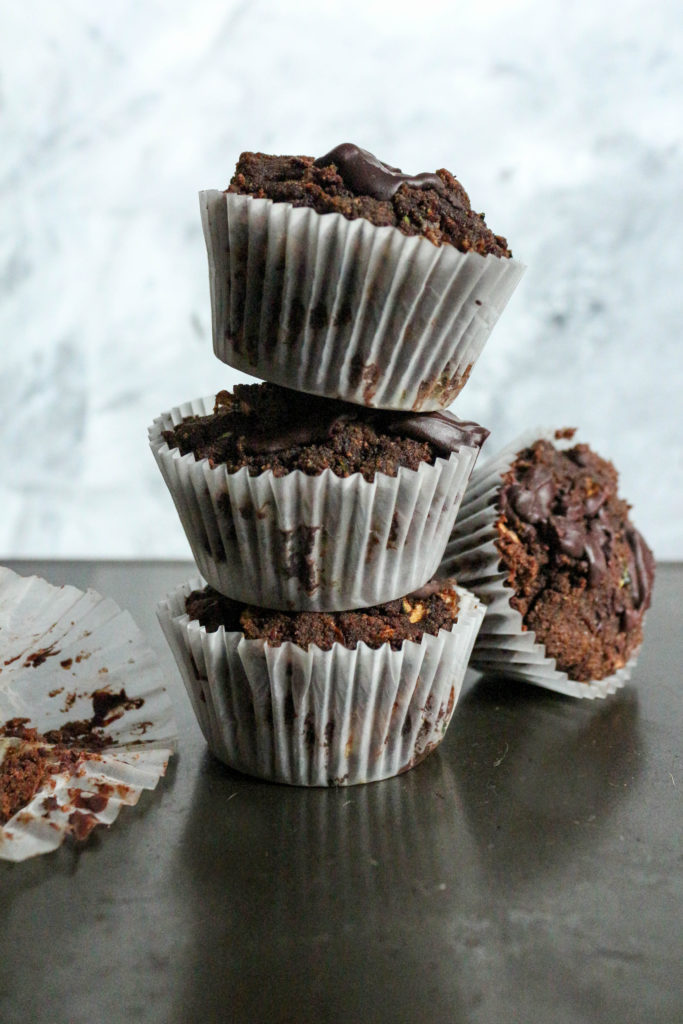 So this weekend, if you're looking for a sweet treat that won't interfere with your health goals, I got you covered.
Is anyone else just real ready for the weekend? (You're not alone.)
Happy eatings!

Chocolate Maca Zucchini Muffins
2017-08-07 09:04:39
Dry Ingredients
1 1/2 cups almond flour
1/2 cup cacao powder
2 tsp maca powder
1 tsp baking soda
1 tsp baking powder
1/2 tsp sea salt
Wet Ingredients
1 zucchini, finely grated
2 eggs, whisked
1/3 cup maple syrup
1/4 cup coconut oil, melted
1 tsp vanilla
Toppings
1/2 cup chopped dark chocolate, divided
2 tbsp cacao nibs
Instructions
Preheat oven to 350F, and line a muffin tin with 12 liners.
In a large bowl whisk together all dry ingredients.
In a medium bowl zucchini, eggs, maple syrup, melted coconut oil, and vanilla. Add in 1/4 cup of chopped dark chocolate and all of the cacao nibs.
Add wet ingredients into dry ingredients, and stir with a spoon until combined. Divide mixture evenly into 12 muffin cups, filling about 3/4 full. Bake in oven at 350F for 20-25 minutes, or until a toothpick comes out of the muffin clean.
Notes
TIP: make sure to use the fine grate side of a box grater instead of the usual, larger side to grate the zucchini. This way the zucchini will break down when baking and be almost undetectable!
The Nourished Mind http://thenourishedmind.ca/