Okay, first things first: thank you thank you thank you! The support and feedback I got from my last post was amazing! I honestly didn't expect so many people to read it–my most viewed post by far. Everyone had such amazing things to say, and it was just truly moving. So thank you guys so much! It really means the world.
Next things next: This is my final George Brown Post for the semester. On the menu? Soups!
So I picked this Carrot Apple Ginger Soup by Oh She Glows, because it's easy and super nourishing. Allie was feeling big time under the weather, so this soup seemed like a great choice. Also, carrot ginger soup is my all-time favourite soup.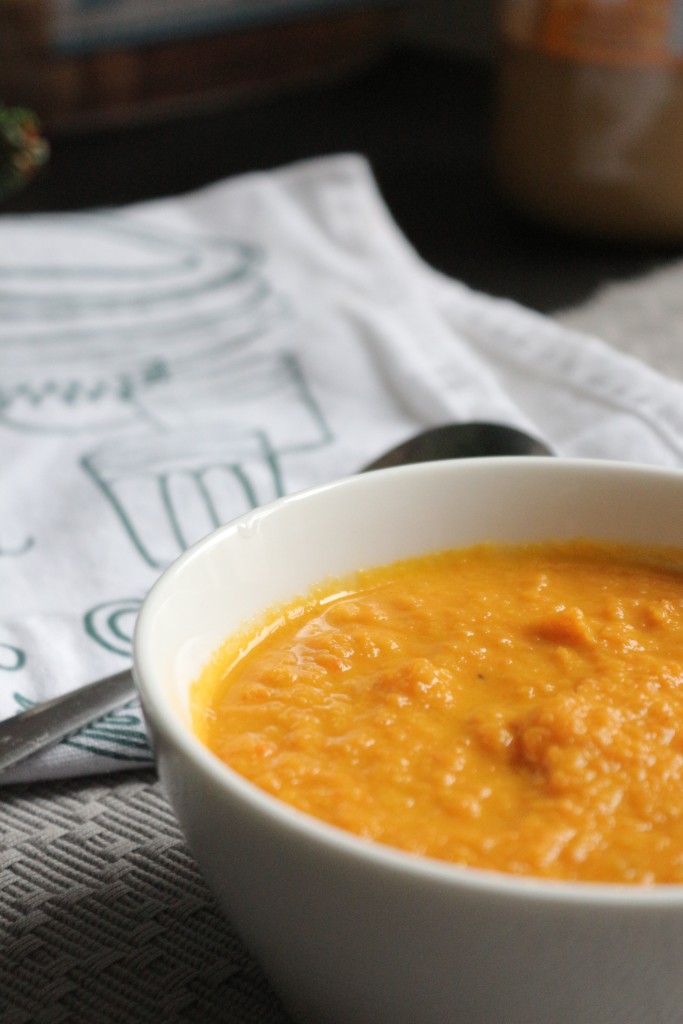 This soup literally takes no time at all. And to me, it is so warming without feeling heavy. The apple gives it a little tartness, and this is one the few pureed carrot soups I know of that don't require cream. My guinea-pig  love of my life, said it was the perfect soup to nurse her back to health. And I don't even care if she was lying. (But she wasn't–because it was really, really good)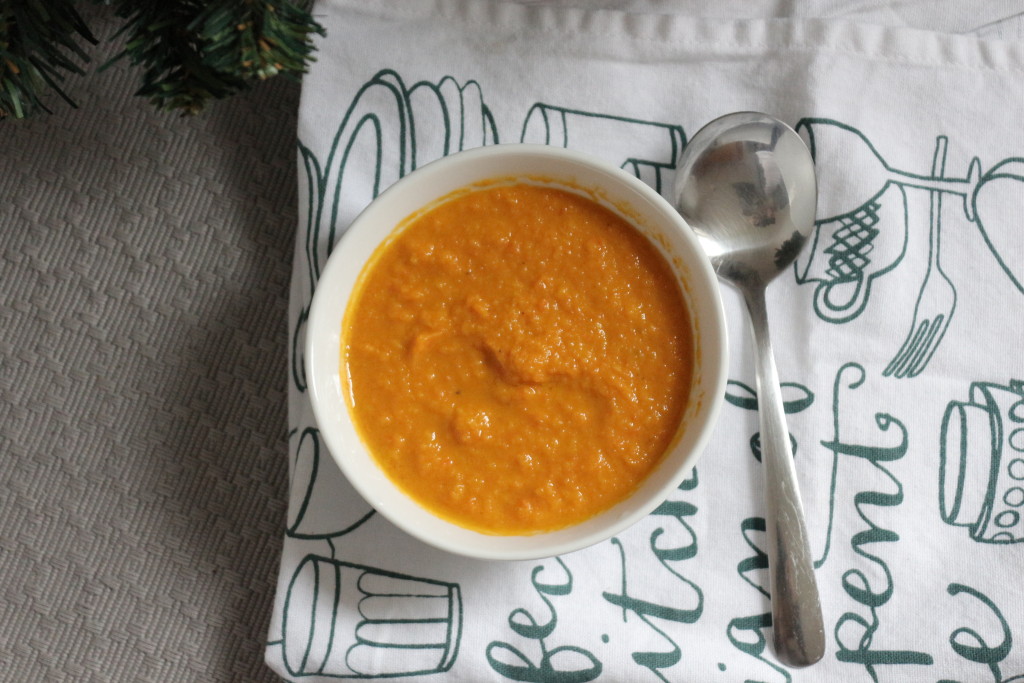 CARROT APPLE GINGER SOUP
Ingredients:
1 tbsp extra virgin olive oil + more for garnish
1 small onion, diced (1 cup diced onion)
2 garlic cloves, minced
2 tbsp fresh grated ginger
1 large apple
1.5 pounds carrots, peeled and chopped (~5 cups)
4 cups vegetable broth (organic, full-sodium)
pinch of nutmeg
Kosher salt, freshly ground black pepper, to taste
Directions:
1. In a large pot, add 1 tbsp olive oil over low-medium heat. Add chopped onion and cook for about 5 minutes until translucent. Add minced garlic and ginger and cook for another couple minutes on low. Add chopped apple and carrots and cook for a few minutes more.
2. Add the vegetable broth, stir, and bring to a boil. Reduce heat to low-medium and simmer for 20 minutes, or until tender.
3. Carefully transfer this mixture into a blender (or you can use an immersion blender probably), add a pinch of nutmeg, and blend until smooth. You might need to do this in 2 batches depending on the size of your blender. You don't want the soup more than halfway full or it might explode through the top. Make sure to allow steam to escape through the top of the blender lid too.
4. Add salt and pepper to taste.
Read more: http://ohsheglows.com/2011/05/03/carrot-apple-ginger-soup/#ixzz3tYQN2u2v
Enjoy & let me know what you're favourite soup is! Also, if you haven't already, you should subcribe to my blog to stay posted on..posts. Do you know what I mean? Good.