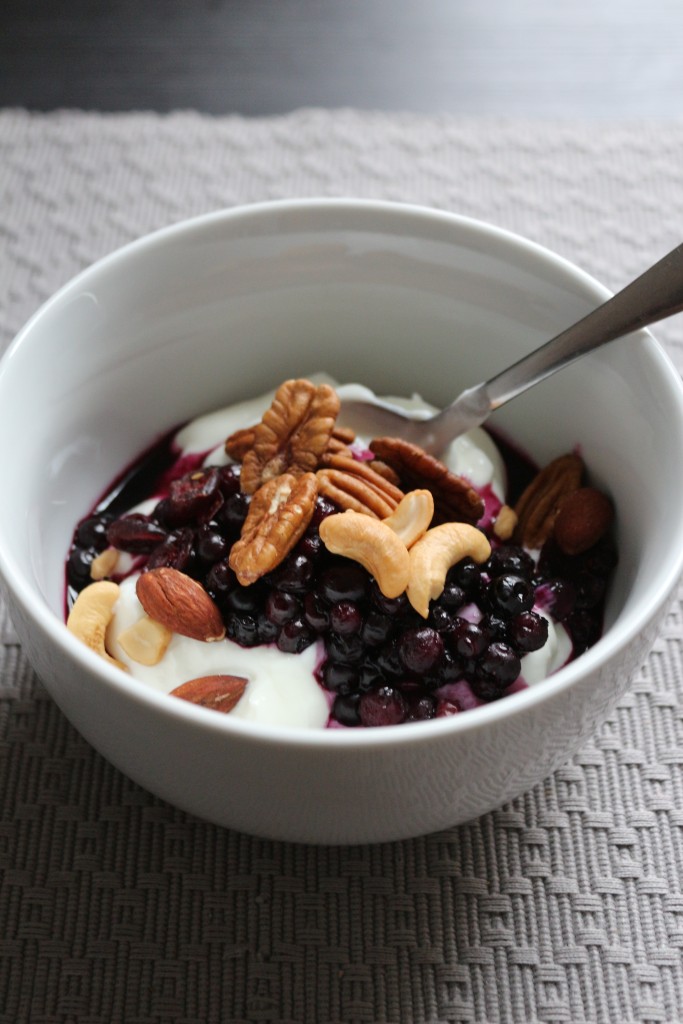 How are we so close to Christmas already?!
I am so unprepared–I have gifts to wrap, and gifts still to get. My christmas lights remain unhung and unlit. We still have moving boxes to unpack, and an endless to-do list  to leave undone (because I certainly don't have the time).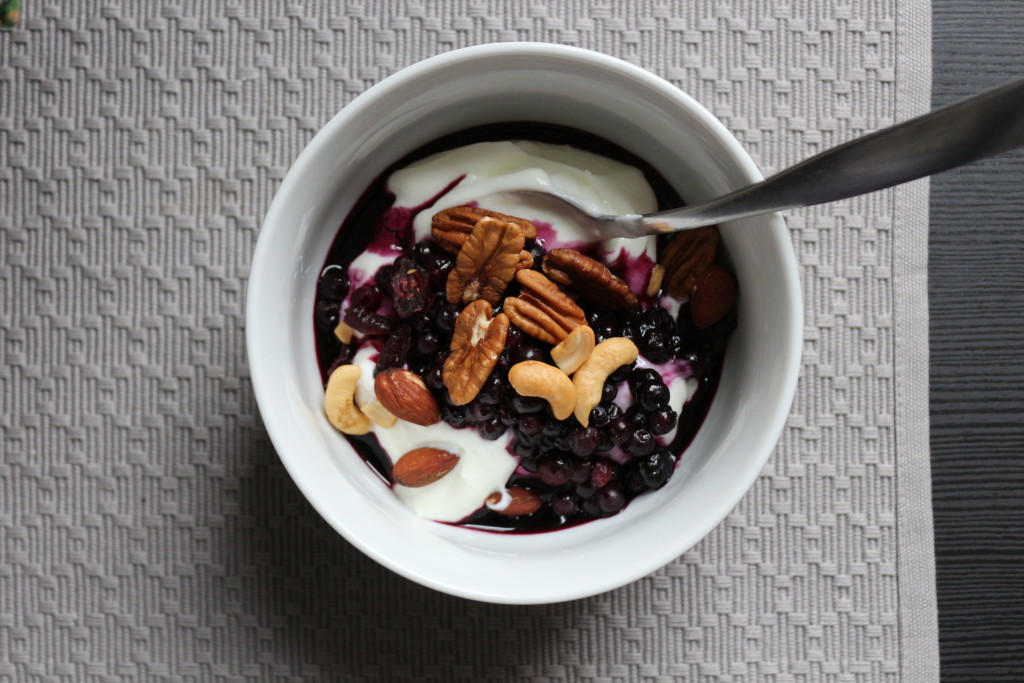 Who has time to eat a healthy breakfast (or breakfast at all) during this busy holiday season?
You do, my friend! Especially with this protein-packed delicious breakfast parfait! It only takes a few minutes to whip up, and you don't actually have to measure anything. It's so easy, and so fool-proof (which, in case you didn't know, is my favourite kind of recipe)!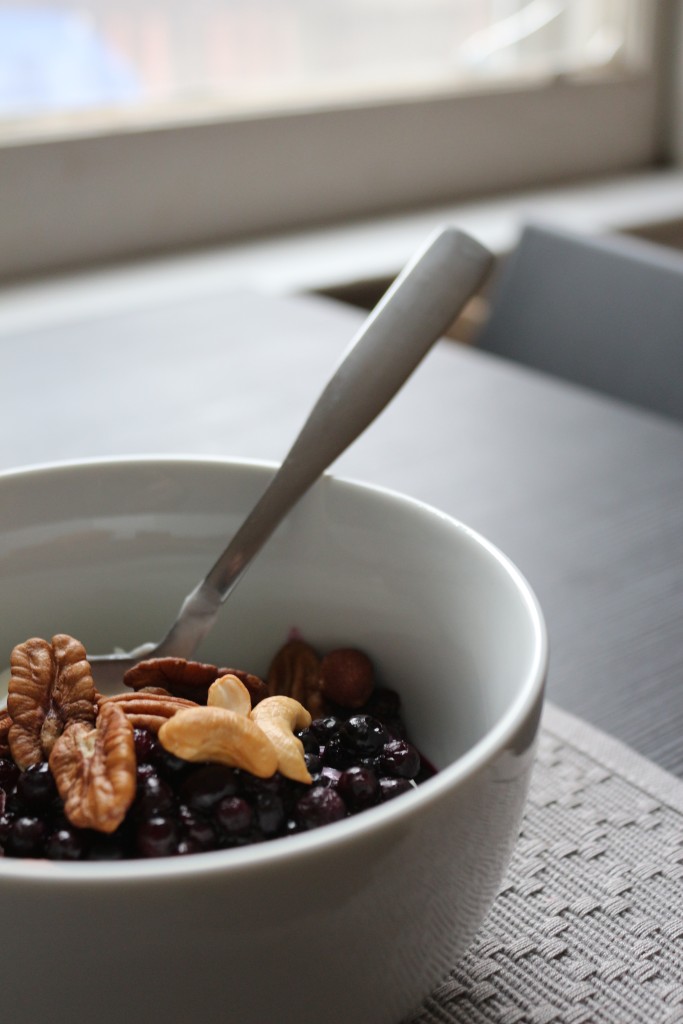 You can totally make this your own, too! Swap out frozen blueberries for raspberries, and add seeds, hemp hearts and cacao nibs! Whatever floats your boat. But to me, this is a great way to eat yogurt in the cooler winter months.
So try this tomorrow morning and let me know what you think! 
BLUEBERRY & GREEK YOGURT PARFAIT
INGREDIENTS
1/2 cup frozen blueberries
1 tbsp maple syrup
3/4 cup plain greek yogurt
handful of mixed nuts
INSTRUCTIONS
Heat frozen blueberries and maple syrup in a saucepan until warmed through.
Place yogurt in a bowl, and pour the warmed blueberries overtop.
Sprinkle with nuts.
Enjoy & Happy Holidays! xx