It's almost the end of October, and the days have started to cool. Big baby that I am, I've already started wearing my parka.
Still, the weather has been just gorgeous for taking Gem to the park: bad seed that she is, she likes to jump the fence of the path and run through the woods, chasing squirrels and embarrassing Allie and I. But, she has a point–it's much nicer on that side of the fence. No pavement, no joggers. Just you and the trees and the unsuspecting squirrels. So, bad seeds that we are, we've started to join her.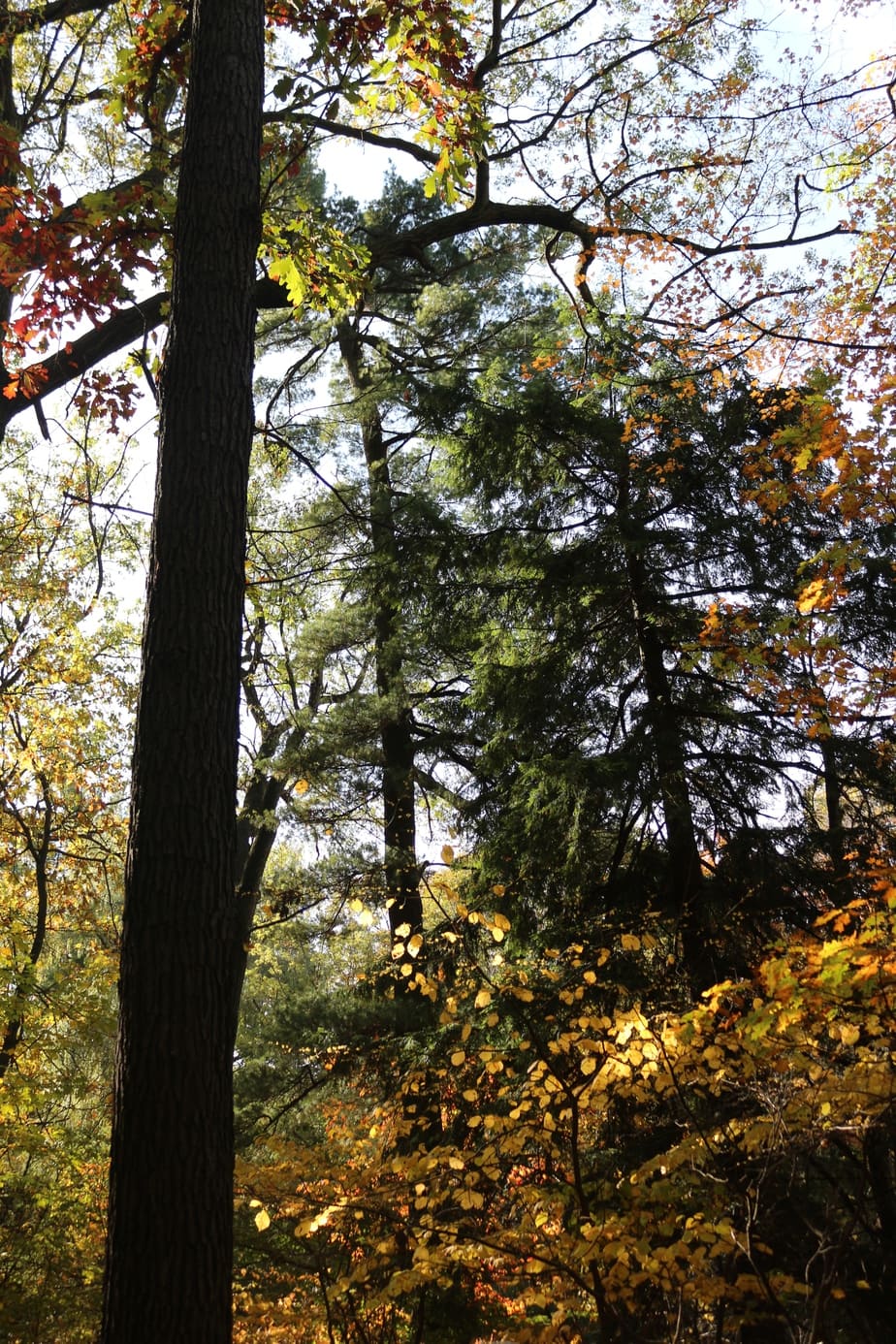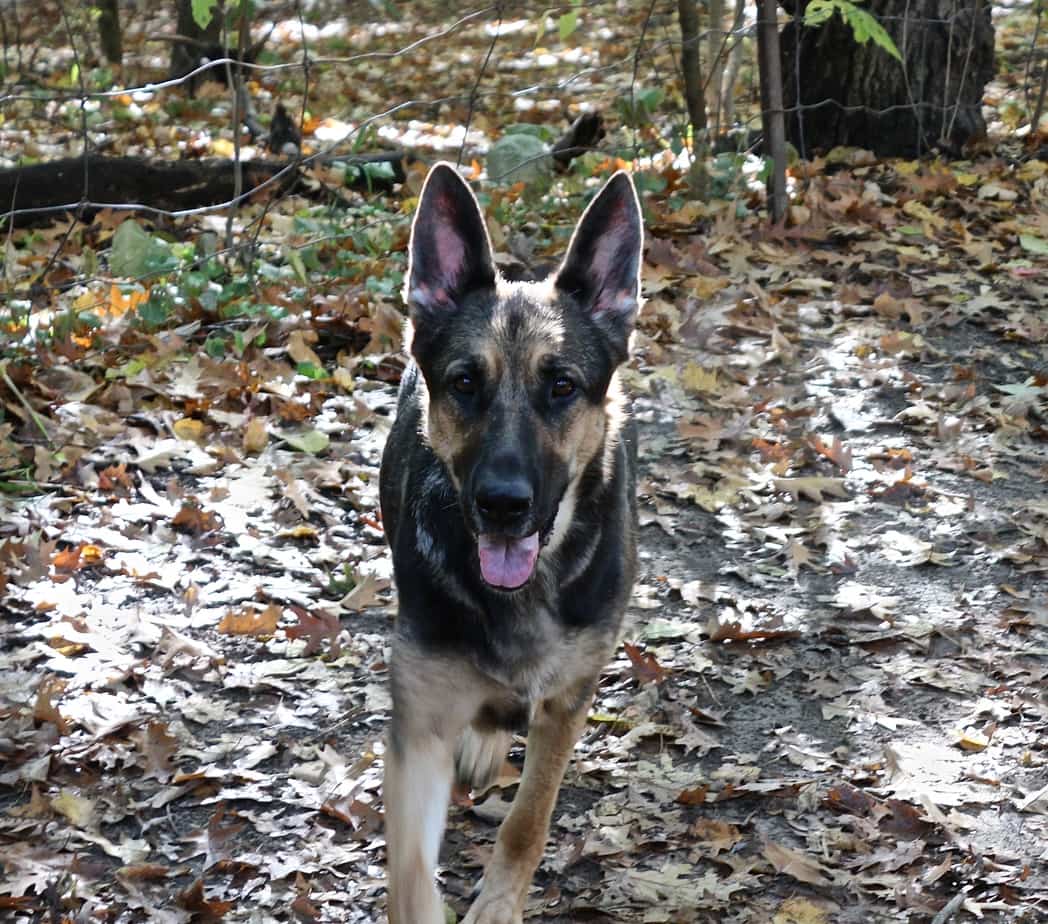 It's hard to argue with someone that cute, you know? (I'd like to point out that no one ever argues with me, either.)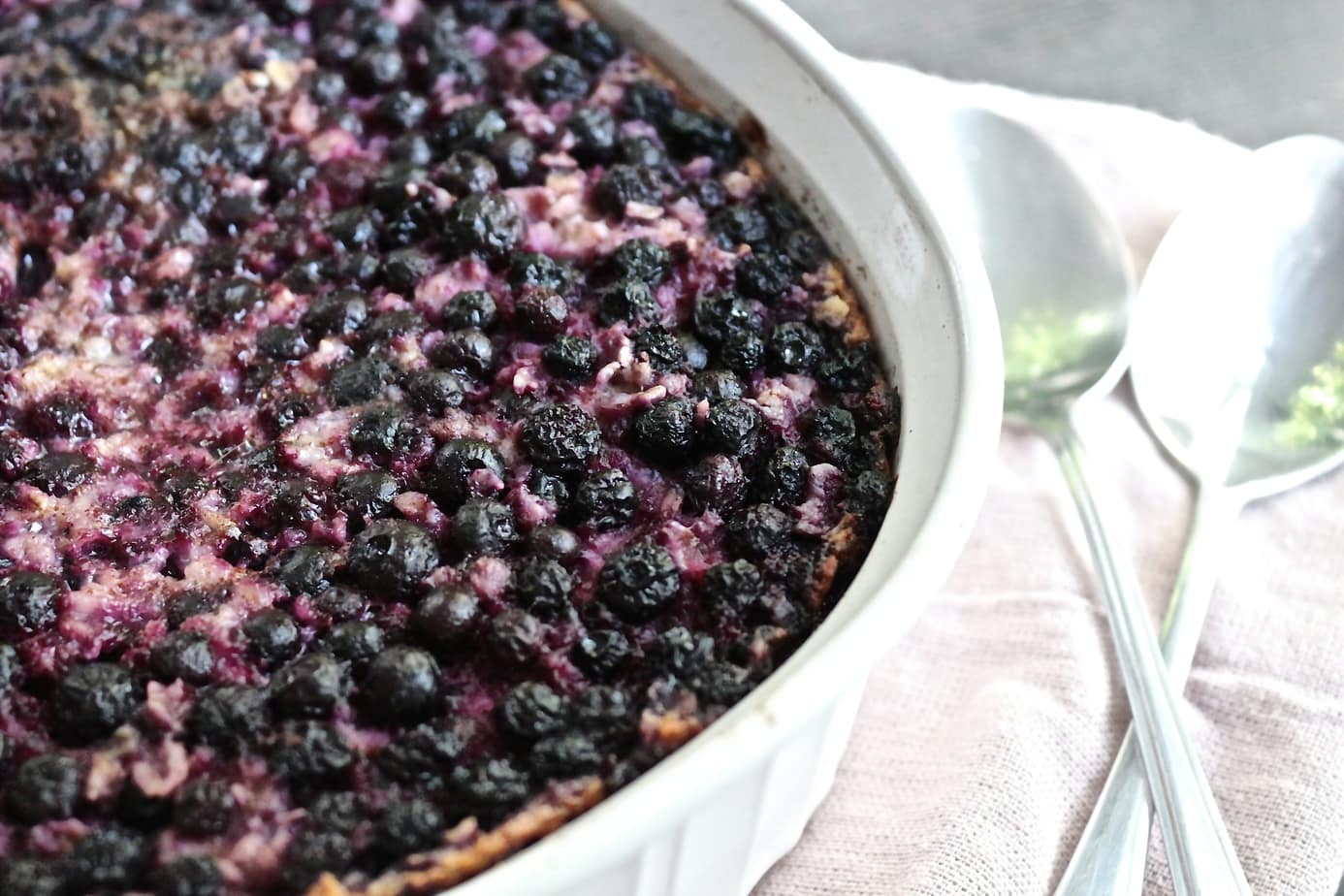 This baked blueberry oatmeal came from a need for something easy and warm on a lazy autumn morning. And let me tell you, it fits the bill. Baked oatmeal, for those that have never had it, is like porridge all grown up: you don't have to babysit it and watch over it. No, it takes minutes to prepare, and then you can toss it into the oven and forget about it.
Drink your morning coffee.
Snack on some halloween chocolate you're planning to hand out to the kids.
The world is your oyster.
The nice thing about this recipe is that you can easily change it for any seasonal fruit–mixed berries, apples, plums, peaches. Make it on a sunday and it will keep for breakfast throughout the week. Or, leave it alone with Allie and it will be gone by the end of the day. Your call. I recommend drizzling maple syrup or honey overtop, because I think with oatmeal, it's always welcome. But you could leave it plain, or add some sliced banana or two tablespoons of nut butter if you wanted to keep the sugar down.
The especially nice thing about this dish is that it looks fancy. And why strive to be fancy when you can just fake it?
Enjoy the last few days of October, and be prepared for all things Christmas starting Tuesday. I think nothing will make me happier than seeing Gem in reindeer antlers and Poe, my very awful cat, in a Santa hat.
Until next time,

Blueberry Baked Oatmeal
2016-10-28 11:55:36
Serves 4
Ingredients
2 1/2 cups rolled oats
1 tsp baking powder
1/2 tsp cinnamon
1/2 tsp nutmeg
1/2 tsp salt
2 cups almond milk
Juice of one lemon
1 egg
2 tbsp coconut oil, melted
1/3 cup maple syrup + extra for drizzling
2 cups frozen blueberries
Instructions
Preheat oven to 375F (my oven is awful, so I baked this at 400F) Grease an 8x8 in pan with coconut oil.
In a medium bowl, mix together almond milk and lemon juice. Let sit for 5 minutes.
In a large bowl, mix together oats, baking powder, spices and salt.
To the almond milk mixture, whisk in the egg, coconut oil and maple syrup.
Place half the oat mixture in the baking pan evenly, and layer with one cup of blueberries. Add the remaining oats, and then the remaining blueberries. Gently press down.
Pour milk mixture evenly overtop.
Bake in oven for 30-45 minutes until golden brown.
Serve immediately with a drizzle of maple syrup overtop.
Adapted from Prevention RD
The Nourished Mind http://thenourishedmind.ca/