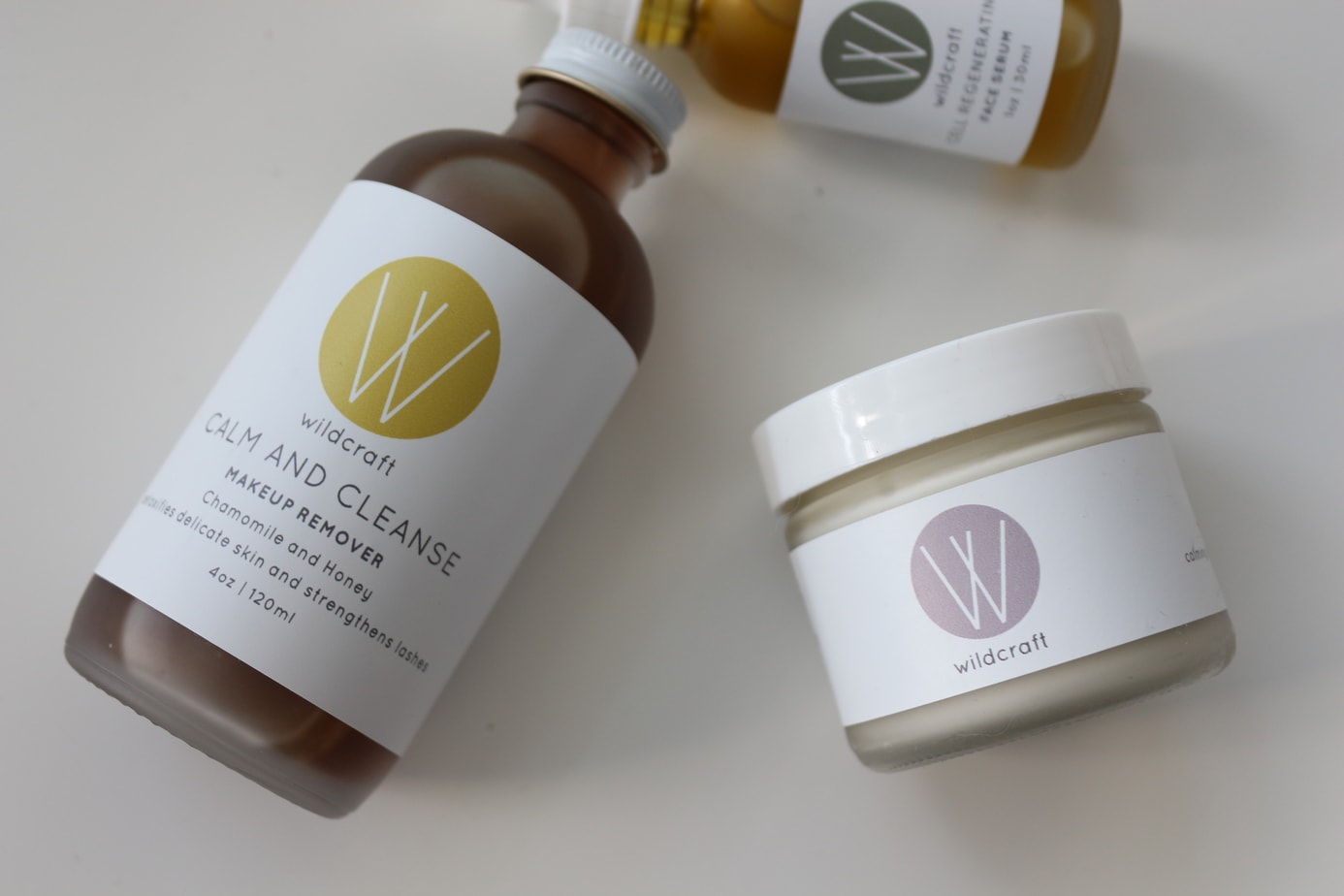 According to my horoscope–yes, I read my horoscope–I'm going through a bit of an existential crisis. I'm feeling disillusioned about my personal interests and education. And my views on well, everything are changing. It also says I'm struggling with how the world is perceiving me and I want to be viewed.
To be honest, this is dead on to how I'm feeling. All of it. It's not a bad thing, but it's definitely why this blog isn't getting all the love it used to. Not because I don't love it–I deeply cherish my little corner of the internet–but because I find my attention is being drawn to so many other things. I've been reading more, and exploring Toronto lots. I've spent a lot of time just thinking, what exactly do I want? Who do I want to be?
These are not easy questions, but lately I find there's this divide between the person I've always been (the hippy with hennaed hair and piercings, an enthusiast for the make-believe, a personal-growth junkie with a flare for self-destruction) and the person I'm growing into (???). It's not an easy space to be in. I feel more serious these days, more reserved, more self-reflective. I'm more interested in listening to the world around me then engaging in it. I'm in the process of listening, I think, which makes it hard to create, and therefore, blog. I'm not really sure what 2016 will hold, but I do know there will be a lot of changes. A lot of simplifying and curating. A lot more breathing.
Okay, back to your not-so-regularly scheduled program.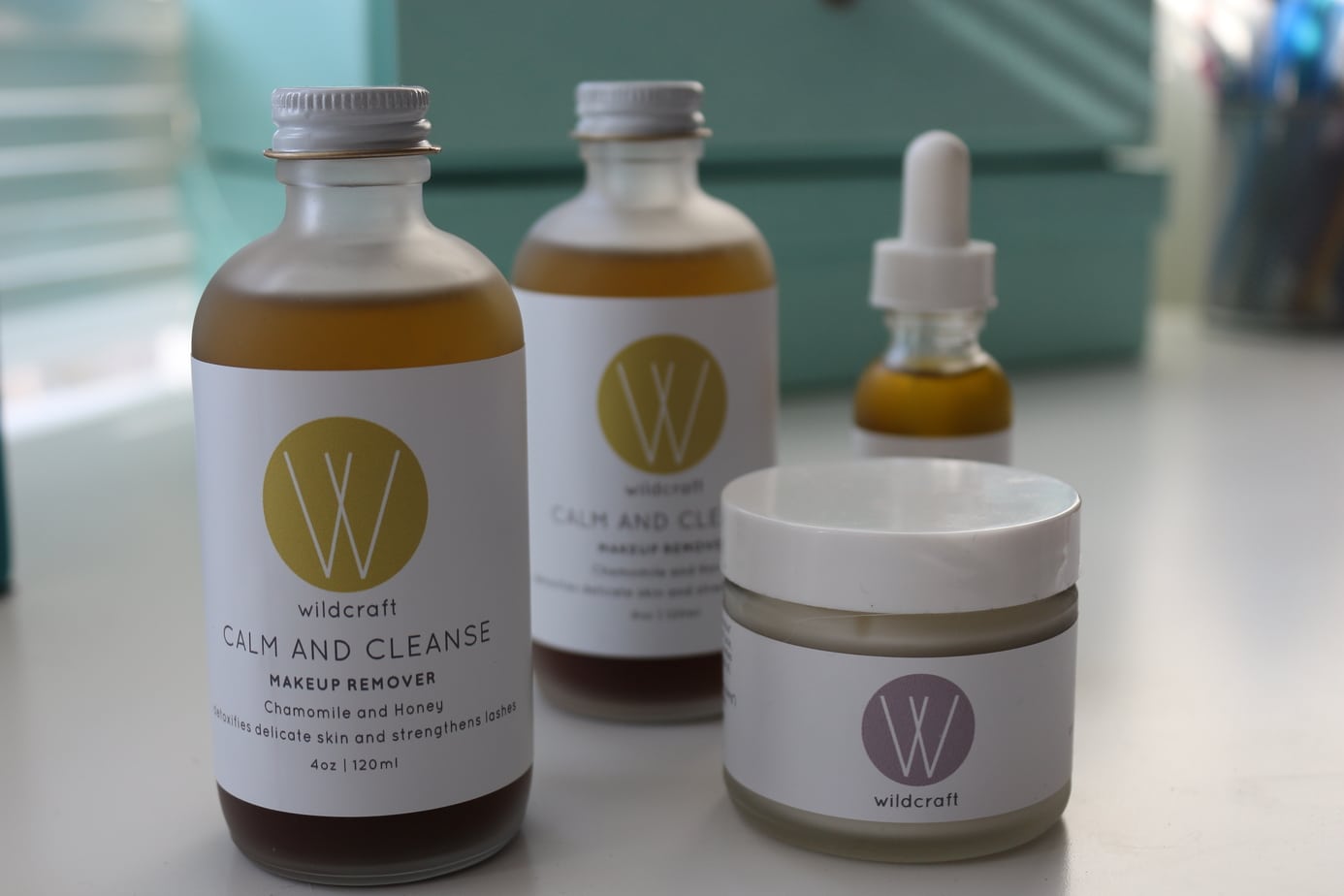 WILDCRAFT: My Ultimate Obsession
This year for Christmas, Allie picked me up a few Wildcraft skincare items from an arts fair she was at, because she heard the words "chamomile and honey" and instantly thought of moi. When I saw the Calm & Cleanse makeup remover, I was excited, because I just so happen to use honey to clean my face and a chamomile makeup remover to take off my mascara, so this was like two birds, one stone.
She also picked me a Bergamot Rose Face Cream, to which I instantly hesitated. I hate moisturizers. They break out my face like none other. Especially natural moisturizers. "Not to worry!" exclaimed Allie, already prepared for my reaction. "This moisture is made specifically for dry, acne-prone skin!"
"Why–that's me!" I said, ever-filled with glee. And we danced around the house, arms linked and drunk on laughter until the sun went down. (Okay, I'm embellishing. But the moisturizer is really made for acne-prone and dry skin).
And let me tell you: this stuff is pure magic. I love the cleanser, but I also knew I would. The ingredients are phenomenal, it feels soft on the face, takes off my makeup no problem, doesn't irritate my skin. The cleanser is a gem, and better than any cleanser I've bought at a Sephora. But it's the moisturizer–this is what truly shines. Not only does it hydrate my super dry skin, and not only does it not break me out, but it also minimizes blemishes already on my face. As in, when I start to get a zit, instead of putting on a zit cream, I'll just put this moisturizer on instead–and voila! All gone. Absolutely brilliant.
I am trying to remember the last time I was so in love with a skincare routine that didn't come out of my own pantry. I don't think I've ever been so happy. So if you're looking for something for your dry, acne-prone skin, check out their website and fall in love. (Also free shipping over $30 in Canada).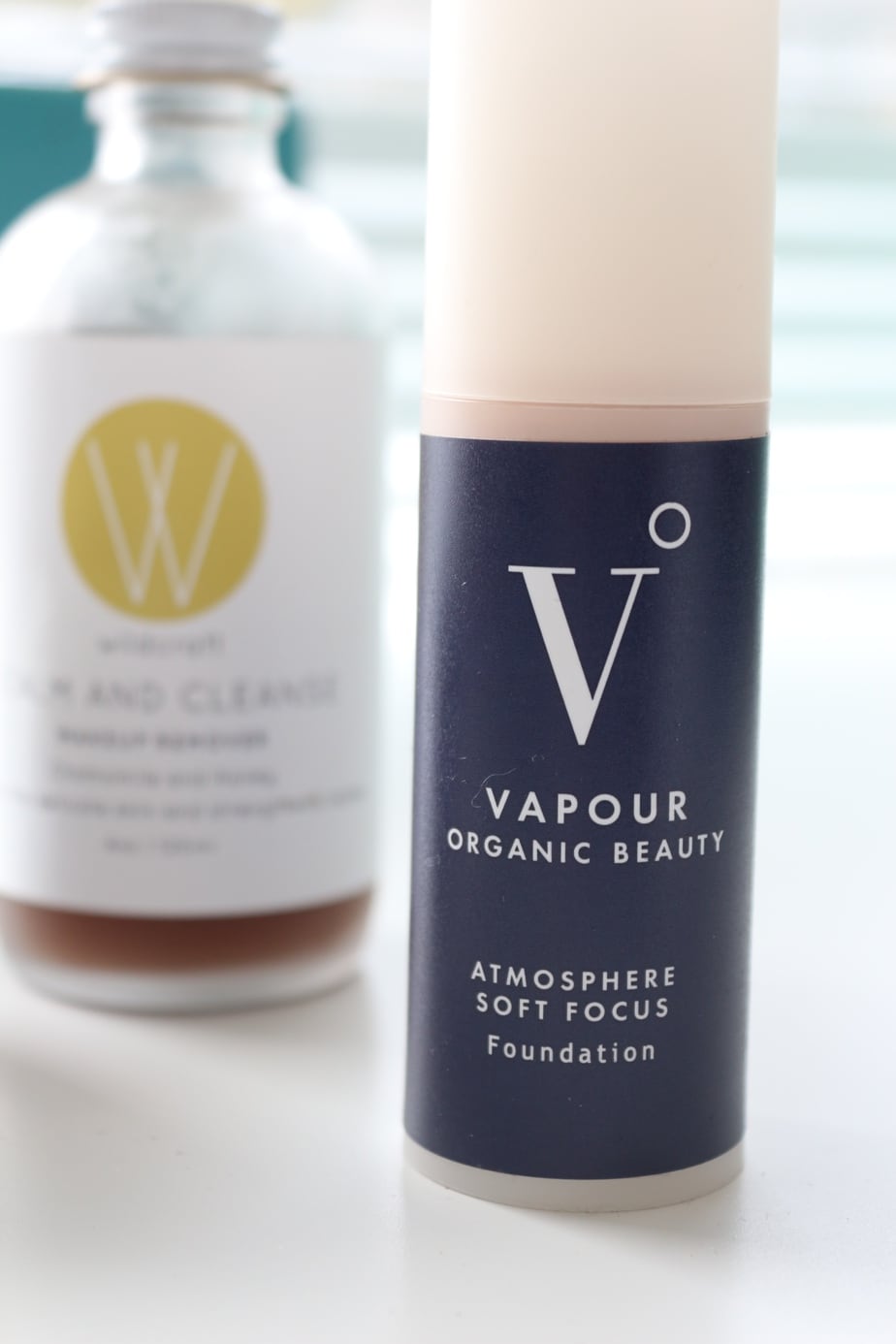 I also want to talk about this Vapour Organic foundation–it's a new discovery, brought to my attention by one of the lovely girls (and fellow holistic nutritionist) at the Detox Market here in Toronto. Again, I wasn't expecting much of a natural foundation–I often find they cake too easily, wear too fast, don't blend, are too oily,etc. But thankfully I tried this and oh baby, is it good.
This is so light and it blends so beautifully. It gives a medium coverage, and it makes your skin look radiant. It also lasts fairly long (like it's mostly still in tact after a day working over a hot oven) especially if you set it (I use 100% Pure pressed foundation). I have stopped wearing concealer and instead just dab this on my face to even out my complexion. It's made of completely natural, beautifully nourishing ingredients so that your skin looks better the longer you wear it. It's pricey ($75), but a little goes a long way and there aren't any fillers in this (not even water) so you get what you pay for!
I am just so in love with the Wildcraft + Vapour combo. Such a perfect fit. If you've tried other products in either lines, let me know your thoughts!
Have a lovely day,